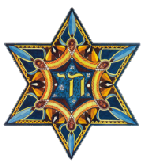 GLENS FALLS–Congregation Shaaray Tefila has announced three free summer classes, open to the community, at the synagogue, 68 Bay St.
"An Introduction to Judaism class" will be held on Thursdays evenings at 7 p.m. continuing through Aug. 24.
"Hebrew for the Siddur," an opportunity to better understand prayers, will be offered Wednesdays  at 6 p.m. through Aug 23.
Rabbi Stephen Slater is slated to lead  "Jewish Peace of Mind a" Musar group Wednesdays at 7 p.m. through Aug 23.
Information may be obtained by contacting the congregation at 518-792-4945, or