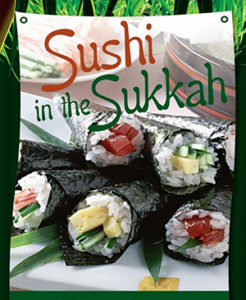 CLIFTON PARK–Clifton Park Chabad will host its annual "Sushi in the Sukkah" party at 5 p.m. on Monday, Oct. 9, at 495 Moe Rd. The program is free and open to the community.
The program will feature kosher sushi, soups, salads, and klezmer/holiday tunes sukkah crafts and lulav and etrog shakes.
Donation and other information as well as reservations may be obtained from Leah Rubin at 518-495-0779 or info@cliftonparkchabad.com.