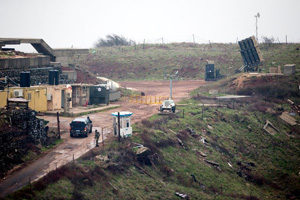 By ISABEL KERSHNER
The New York Times
JERUSALEM — The Syrian armed forces fired antiaircraft missiles at Israeli warplanes that had struck targets deep in Syria early Friday, in what appeared to be the most serious clash between the two militaries since the start of the Syrian civil war six years ago.
The Syrian Army's General Command asserted that its forces downed one of four Israeli aircraft that conducted operations around the ancient city of Palmyra, and hit another, the Syrian state news agency SANA reported. The Israeli military denied that assertion, saying in a statement that "at no point was the safety of Israeli civilians or the I.A.F. aircraft compromised," referring to the Israeli Air Force.
To read the complete story, please click here.