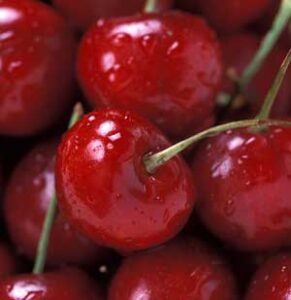 SCHENECTADY–The Schenectady Jewish Community Center (S.J.C.C.) will join J.C.C.s across the nation for "Terrific Tastings: Cherries, Chocolates & Cheer," a tasting program and  discussion. The event features a tasting of Chukar's Cherries chocolate and cherries and an online discussion with the company's founder, Pam Montgomery on Sunday, Nov. 15 from 4 to 5:30 p.m.
Chukar's Cherries is the family-owned, team-operated, quality-focused, cherry grower of the Pacific Northwest. On daily walks around her family's orchard after harvest, Montgomery discovered ripe Bing cherries drying naturally on the branches. Although studies at U.C. Davis had concluded that drying cherries without added sugar or preservatives was not plausible, she believed the natural sugars in tree-ripened cherries were enough. Chukar Cherries was created in 1988.
There will be two parts to the tasting program, cherries and chocolate covered cherries. Orders for cherries and/or chocolates must be made separately prior to the event and made early to guarantee arrival in time for the program, according to organizers. The event will feature information on the company's founder, the history of the company, the development of the cherry products and recipes.
Registration and information may be obtained at https://www.eventbrite.com/e/terrific-tastings-cherries-chocolates-cheer-tickets-116825216367?aff=SchenectadyJCC. Full participation requires two purchases, one for the tasting and another for the product.
Terrific Tastings was created by the Osher Marin JCC in San Rafael, Calif. and offered by the National JCC Adult & Senior Alliance, which allows JCCs to participate in programs together.