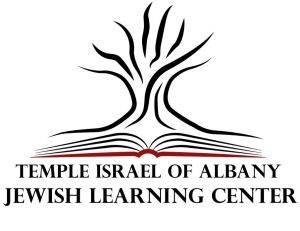 ALBANY–Registration is now open for Temple Israel's Jewish Learning Center (JLC), a first of its kind Jewish academic program in the Capital Region, according to its organizers. The JLC, set to start in October, will feature local scholars teaching courses focussed on classic and modern Judaic themes in society.
The JLC will offer classes by an academic calendar year. Classes will include: Defining Jewish in the 21st Century (Rabbi David Eligberg), The Archaeology & Meaning of the Dead Sea Scrolls ( Steven Stark-Riemer), and The Rabbi's Rules of Order: Jewish Ground Rules for Groups, Meetings, and Decision Making (Dr. Sandor Schuman).
The fall semester will also kick off year-round courses, featuring a Torah cantillation course (Cantor Rogerio Marx). The academic year will finish with courses such as: Loss of Faith & Aversion to Tradition in Contemporary Israeli Literature (Dr. Daniel Grossberg), Jewish-Americans: An Examination of Political Attitudes and Voting Behavior (Dr. Leon Halpert), Ethnicity, Religion, and Conflict (Dr. Victor Asal), and Jewish-Christian Relations Through the Ages (Dr. Federica Francesoni).
A complete listing of JLC courses is available in the brochure for the classes.
"Our tradition holds learning and teaching as our highest values and we believe our Jewish Learning Center fulfills that promise with the help of distinguished faculty," said Bob Crystal, congregation president.  "The faculty are providing a wide variety of subjects designed to bring a well-rounded education to anyone who registers," he added.
"We are proud to be at the forefront of such a development that encourages Jewish learning in an atmosphere of engaged teacher-student discourse that reviews the myriad ways that Judaism confronts and interacts with the modern world," said Ken Dymond, executive vice president.
In addition to course offerings, the JLC will offer a trip to N.Y.C. on Sunday, Oct. 21. The trip activities will begin at the Temple Emanuel Streicker Center and those on the trip will attend the court case "The People Vs. Noah" featuring Rabbi Norman J. Cohen, Joe Lieberman, Alan Dershowitz, and Judge Michael Mukasey. Lunch will be followed by a visit to the Jewish Museum to see three exhibitions: Eliza Douglas, Scenes from the Collection, and Chagall, Lissitzky, Malevich: The Russian Avant-Garde in Vitebsk 1918-1922.
Classes may be purchased individually or subscribed to for the full year. Per class pricing is $18, members; $36, non-members and the per year rate is $100 members; $200, non-members.
The N.Y.C. trip will cost $125, members and $150, non-members.
Information about the JLC and other programming may be found on the congregation's website, https://www.tialbany.org or by calling the program development office at 518-438-7858, ext. 111.