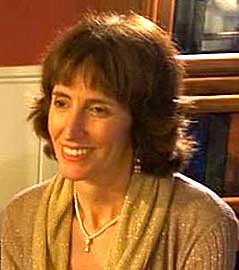 ALBANY–The Colonie Jewish Community Association annual lecture is slated for Tuesday, March 3, at 7 pm. at the William K. Sanford Library (Colonie Library) 629, Albany Shaker Rd., Loudonville. Speaker, Dr. Aviva Ben-Ur, will present on "Being Jewish in a Slave Society: The Case of Early Modern Suriname." The program, free and open to the public, begins with refreshments at 6:30 p.m.
 Ben-Ur is professor of Judaic and Near Eastern Studies at the University of Massachusetts Amherst. She is a historian specializing in Atlantic Jewish history, slavery studies, and the Ottoman diaspora. She is the author of scholarly articles and books. Among them, Sephardic Jews in America: A Diasporic History (New York University Press, 2009), and Jewish Autonomy in a Slave Society: Suriname in the Atlantic World, 1651-1825 (forthcoming with the University of Pennsylvania Press in May 2020). Ben-Ur is also a recipient of fellowships from the National Endowment for the Humanities, the Andrew W. Mellon Foundation, the Fulbright Program, the University of Washington, and the John Carter Brown Library.
 Information may be obtained by calling 518-442-5300 or e-mailing cjs@albany.edu
The lecture is sponsored by the University at Albany Judaic Studies Program and the university's Department of History, the University at Albany Foundation and College of Arts and Sciences, and the Colonie Jewish Community Association.