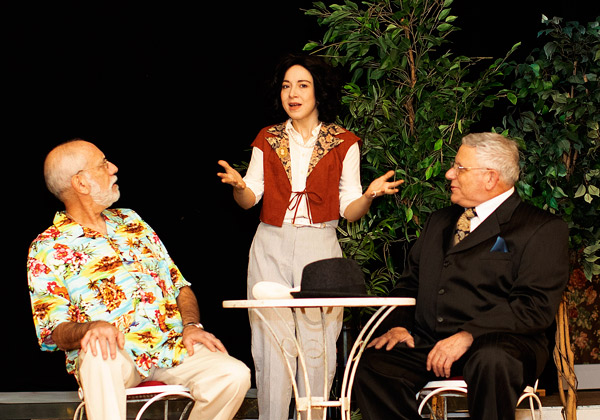 ALBANY– The Ohav Noodle Pudding Players will perform Jeffrey Sweet's "The Value of Names" on Dec. 20, 22, at 7 p.m., Dec 23 at 2 p.m. and 7 p.m. and again on Dec 25 at 7 p.m. at Ohav Shalom Synagogue, 113 New Krumkill Rd., Albany.
The play describes the impact of the 1950s -60s Hollywood blacklisting of many actors, producers and directors.
Cast includes Barry Pollack, Ken Goldfarb and Shea Fitzpatrick.
The December 25 program will feature a Chinese dinner at 5:30 p.m.
Tickets at door will be $15 | $12 seniors/students. Dinner and show on the 25th requires a reservation and will cost $35. Reservations for the dinner may be made by calling 518-489-4706, ext. 10 or at adminassist@ohavshalom.com