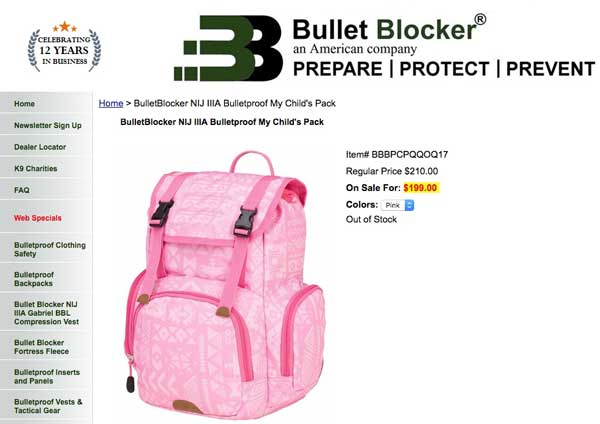 If you's like to know more about this company and their products, go to: https://www.bulletblocker.com/my-child39s-pa39.html.
Should you buy a 'bulletproof backpack' for kids? We tested their performance
By Christopher Maag, North Jersey Record
Hawthorne Police Sgt. James W. Geier raised the muzzle of his Benelli M2 Tactical shotgun. He took a half-step forward, leaning into the big 12-gauge as he pressed its butt tightly against his right shoulder.
Then he squeezed the trigger, sending nine steel pellets at 1,325 feet per second toward a black backpack.
In North Jersey and across the nation, millions of children return to the classroom this week. And some will be equipped with a grim piece of back-to-school gear: bullet resistant backpacks.
All the focus on school safety, in the wake of multiple school shootings nationwide, left us at NorthJersey.com and the USA TODAY NETWORK New Jersey asking: Do bullet resistant backpacks actually work?
To read the complete story, please click here.