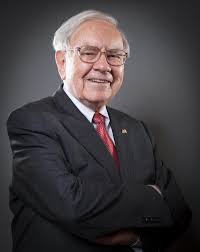 NEW YORK — For the second time in just over seven months, the famed "oracle of Omaha," Warren Buffett, will participate in Development Corporation for Israel/Israel Bonds events that are expected to result in new investments in the State of Israel through the purchase of Israel bonds.

Buffett, the chairman and CEO of Berkshire Hathaway Inc., is making a special visit to New York on June 15 to participate in private events that will bring investors together to encourage investment in Israel bonds in support of the Jewish state. For the opportunity to come together in person to hear from the legendary businessman, guests from across the United States, Canada, Mexico and Brazil have indicated their intention to each make new Israel bond investments of between $1 million and $5 million. Larry Silverstein, founder and chairman of Silverstein Properties and developer of One World Trade Center, will host an intimate luncheon featuring Buffett.

The New York gatherings are the continuation of an ongoing relationship between Buffett and Israel Bonds. In November, Buffett welcomed more than 40 investors in Israel bonds from across the United States to his hometown of Omaha. That event led to more than $60 million in new Israel bond investments. Combined with the upcoming New York City gatherings, Israel bond sales directly attributable to Buffett's events are expected to exceed more than $200 million.

"The purchase of Israel bonds is a sound investment and a deserved endorsement of a remarkable country," said Warren Buffett, Chairman and CEO of Berkshire Hathaway Inc. "Israel started from absolute scratch when it was established 69 years ago, and look where it is now. There is no other country in the world that has gone as far in such a short period. In the process, Israel has become a showcase of what can be done when you unlock an ocean of human potential. I like backing winners and am happy to own the bonds of Israel."

Israel Maimon, president and CEO of Israel Bonds, remarked, "Israel Bonds is proud to call Warren Buffett a friend. By supporting the Israel Bonds organization through these events and investing directly in Israel bonds himself, Mr. Buffett is helping to ensure that the State of Israel will continue to prosper, and will continue to be a model of innovation and economic growth for decades to come."

At the Omaha event in November, Buffett stressed that "The United States and Israel have a common destiny." He said, "If you are looking for brains, energy and dynamism in the Middle East, Israel is the only place you need to go."

Buffett, who made Israeli company Iscar his first overseas acquisition, spoke positively of investing in Israel bonds, adding, "You can tell prospective investors that I would have taken a perpetual bond if you had offered one. I believe Israel is going to be around forever."

Buffett holds $5 million in Israel bonds in his personal portfolio. In addition, Berkshire Hathaway's portfolio has included Israel bonds since the company's acquisition of GUARD Insurance in 2012, now known as Berkshire Hathaway GUARD Insurance Companies.

Earlier this year, Israel Bonds exceeded $40 billion in worldwide sales since the first bonds were issued in 1951, and in 2016 alone, Israel Bonds surpassed $1.127 billion in U.S. sales.
Israel bonds are debt securities issued by the state of Israel. Israel Bonds is also the commonly known name of Development Corporation for Israel (DCI), which underwrites the bonds in the United States. DCI is a Financial Industry Regulatory Authority (FINRA) member broker-dealer. The bonds can help preserve capital, diversify personal or corporate investment portfolios, and provide protection from market fluctuations. Israel bonds are versatile securities that currently pay strong rates.
Capital provided through the sale of Israel bonds has helped strengthen every aspect of Israel's economy. Today, expanded ports and transportation networks help facilitate the shipment of "Made in Israel" technology around the world, enhancing national export growth. Capital accrued through the sale of Israel bonds has enabled cutting-edge innovation that saves lives and changes the world on a daily basis.