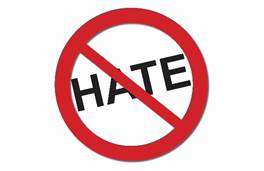 To the Editor,
We stand together with LaQuan and Jennifer Madison and their family against hate, in support of the family, in support of interfaith understanding and cooperation and a peaceful community.
We join together in support of the Madison family in the wake of the arson which destroyed their garage and the hateful words and images which defaced it.  All religious communities and ethnic groups in our Capital District stand together against hate.  We know that it does not represent the soul and spirit of the Schodack community.
All of us, as people of faith, stand in solidarity to say we do not tolerate hateful behavior and commit ourselves to doing all we can to help this family as they restore their home and normalcy to their lives in the community they love.  We are grateful to the Schodack police, who, with assistance from the New York State Police and the FBI responded promptly and arrested the alleged perpetrator.
We join with the NAACP in assuring LaQuan and Jennifer Madison and their children that they are not alone; that our wonderfully diverse country, filled with people of all races, religions and ethnic groups, stands with them in the face of hatred.  We, the leaders of religious communities, state our unequivocal unity in opposition to hate speech and action in all forms.
The Madison family has agreed to receive donations through the New Horizons Christian Church, whose minister Pastor David Traynham is also President of the NAACP.   He said that each donation will be tax deductible and at the end of the year a donor's contribution receipt will be sent. Donations with the note "Madison Family" can be sent to New Horizons Christian Church 146 Catherine St, Albany, NY 12202 or send an e-mail to Pastor Traynham at Newhorizons146@aol.com
Signed by:
Jewish Federation of Northeastern NY
Capital Area Council of Churches, Deb Riitano, Executive Director
Ecumenical Commission of the Roman Catholic Diocese of Albany, Rev. James Kane
Albany Chapter NAACP, Pastor David Traynham, President
The Albany African American Clergy United For Empowerment
Schenectady County Human Rights Commission, Angelica Morris, Director
Troy Area United Ministries, Rev. Donna Elia, Executive Director
Capital District Board of Rabbis
Rabbi Debora Gordon, Berith Sholom. Synagogue, Troy
Nassau Synagogue
Capital Region Chabad Centers
Dr. Paul Uppal, Sikh Temple of Niskayuna
Dr. Maninder S Gujral, President, Sikh Association of Capital District
Imam Djafer Sebkahaoui, Dr. Khalid Bhatti and the Muslim Community of Troy and Latham
Veysel Ucan, Turkish Cultural Center, Albany
Hindu Temple Society, Albany
Baha'I community of Berne
Schenectady Clergy against Hate, Rabbi Matt Cutler, Imam Genghis Khan, Father Robert
Longobucco, Rev. Horace Sanders
Albany County Interfaith Coalition
Interfaith Community of Schenectady, Audrey Hughes, Vice-President
Sidney and Beatrice Albert Interfaith Lectureship
The Martin Luther King Jr. and Coretta Scott King Lecture Series on Race and Nonviolent Social Change
Anti-Defamation League New York