DC Report
By Douglas Bloomfield
What were they thinking?  No, not Roy Moore when he groped underage girls half his age, and not Donald Trump when he boasted of his adulterous affairs, groin grabbing and sexual prowess. You don't need a degree in psychiatry to know what those two accused sexual predators may have had on their minds.
Whose "Family Values"?
What I'm referring to is all those white evangelicals who stand by pedophiles and philanderers even as they loudly proclaim their devotion to "family values."
Since Alabama senate candidate Moore was accused by a variety of women of sexual assault when they were teens and he was in his thirties, his support among many evangelicals has held steady.
Right Policy, Wrong Behavior
Some evangelical leaders suggest that is because what counts is not the candidates' behavior but whether they will fight to enact the religious right's agenda and deliver more than prayers.
They like Trump because he is anti-abortion, opposes Planned Parenthood, opposes immigration, wants to break the wall separating church and state, brings religious extremists like Mike Pence into high office and puts them on the bench, and he wants people to say "Merry Christmas" instead of "Happy Holiday." Many, particularly in places like Alabama, also see in Trump a candidate who is a white man born in this country, not a woman or a person of color who may not be Christian or native born. They're telling reporters they'd rather vote for a pedophile than a Democrat. 
A study by the Public Religion Research Institute found "moral rectitude wasn't as important to evangelical voters as it once was — and that many believed a person who acts immorally in their personal lives still can serve morally in office," the Washington Post has reported.
Fourteen Republican senators have called for Moore to step aside, as this is written.  Only one is a woman —Susan Collins of Maine.  The other four Republican women  — Lisa Murkowski of Alaska, Joni Ernst of Iowa, Shelley Moore Capito of West Virginia and Deb Fischer of Nebraska — have said nothing or the cop-out "if true he should step aside."  (Incidentally, there are 16 female Democratic senators.)
Moore's Moral Compass Stuck?
Moore was unfit before we knew he might be a pedophile. 
He repeatedly declared his view that the rights of the states superseded those of the federal government and that his version of the Protestant Bible took precedence over the U.S.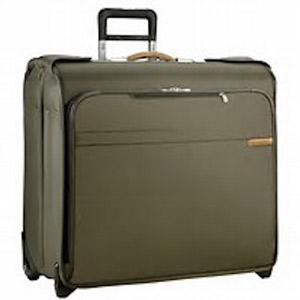 Constitution.
Moore has been popular in Alabama for standing up to the federal courts, even though that twice got him removed as chief justice of the Alabama supreme court. First when he put a granite block engraved with the Ten Commandments in the Supreme Court building, and then when he tried to block issuing marriage licenses for same-sex couples.
Moore is threatening to sue the Washington Post over the story of his pursuit of teenage girls.  He may file a suit but after getting the immediate publicity he seeks, he will quickly drop it because the last thing he wants is to be questioned under oath and on the record by the Post's lawyers.  
Political Chess
Steve Bannon, Trump's former strategic advisor now running Breitbart News, stands firmly behind Moore, who he made the poster boy for his insurgency campaign to overthrow the GOP establishment and reshape the party in the image of his protégé, Trump.  
Senate Majority Leader Mitch McConnell (R-KY), Bannon's top target, has suggested that Sessions would be a good choice as a write-in candidate should Moore step aside.
That would please Trump, who makes no secret of his desire to get rid of his attorney general.
Russiagate Investigation
He is still angry with Sessions for recusing himself in the Russiagate investigation, which led to the firing of FBI director James Comey and appointment of special counsel Robert Mueller.
It is at that point that the investigation went from looking into Russia's role in the election to possible high crimes and misdemeanors by the president himself. Trump revealed in an NBC interview and in an Oval Office meeting with top Russian officials that he dumped Comey in order to drop the FBI investigation of National Security Advisor Mike Flynn.
Flynn was fired ostensibly for lying to the vice president, but he may best be remembered for his cheerleading at Trump campaign rallies and the Republican convention. While Trump was telling excited crowds that if elected he would order his attorney general to open a criminal investigation into Hillary Clinton, Flynn was leading chants of "Lock her up." Ironically, Flynn may be the one headed to prison for his unregistered work for foreign governments. His name could be on one of possibly four sealed indictments reportedly handed down by the grand jury.
If Sessions goes, Trump is expected to appoint a new attorney general who will fire Mueller and end the Russiagate investigations, but it may be too late and too unpopular even among Republicans.
Clinton In Peril?
Sessions has been anxious to keep his job and is under pressure from some House Republicans to execute the president's campaign promise by naming a second special counsel to investigate Clinton. He told Congress his staff is exploring it. Trump will also want the new prosecutor to go after another of his enemies, Comey, who he calls a "liar" and a "leaker." 
There is no precedent in U.S. history for a president to launch a criminal investigation of his former opponent. But Trump is unschooled in history. He is also vengeful and obsessed with the legitimacy of his election, which he won in the Electoral College but lost by three million in the popular vote tally.
While no American president has ever prosecuted his former opponents, there is precedent among foreign leaders  some that Trump may admires, including Vladimir Putin in Russia, Xi Jinping in China, Abdel-Fattah el-Sissi in Egypt, Rodrigo Duterte in the Philippines, Recep Tayyip Erdogan in Turkey and even Kim Jong Un in North Korea. Granted, not all the losers were hauled into court, some went directly to jail and others didn't live that long.
One Moore Victory?
A Moore victory on Dec. 12 would be a mixed bag for both parties. The Republicans would keep their two-seat advantage in the Senate, but that comes with the albatross of an accused pedophile who is unlikely to be a team player. For the Democrats it provides a campaign asset to keep Jews voting for the party in overwhelming numbers, and it will help build on the gains Democrats made recently among women voters in Virginia and other races.