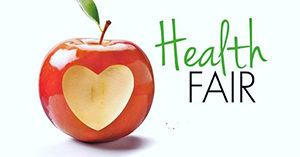 SCHENECTADY–A health fair has been announced for Temple Gates of Heaven, 852 Ashmore Ave. in Schenectady on Sunday, March 19, from 10:45-11:45 a.m. and it will be repeated on Thursday, March 23, from 10 a.m. – 1 p.m.
The free fairs will be open to the public and will provide education on: advance directives through the CareCHOICES program; prescription and over the counter medications from Ellis Retail Pharmacy. An OB/GYN surgeon and an endocrinologist and a representative from the Ellis Women & Heart Disease Program will answer questions. Free blood pressure and balance screenings will be available. Free heart screening cards will also be available.
Information may be obtained by calling 518-374-8173.