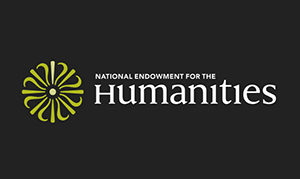 AMHERST, Mass. – The Yiddish Book Center in Amherst, has received a major grant from the National Endowment for the Humanities to support its Wexler Oral History Project, a growing collection of in-depth video interviews about the legacy and changing nature of Yiddish language and modern Jewish culture.
The award is for $170,000, with the possibility of an additional $100,000 in matching funds. The funding will allow the Project to transcribe many of its oral history interviews, link those transcriptions to the interviews, improve the collection's search function, and enhance its web portal, among other technical improvements.
"We're thrilled and honored to receive this grant, which will enable us to dramatically improve public access to the interviews and making them easier to search," said Susan Bronson, executive director of the Yiddish Book Center.
Since its founding in 2010, the Wexler Oral History Project has interviewed 700 people—writers and musicians, scholars and students, native Yiddish speakers and cultural activists—about their family histories, involvement with Yiddish language and culture, Jewish identity, and the transmission of culture and values across generations and communities. Interviews as well as excerpts can be viewed on the Center's website, at yiddishbookcenter.org/collections/oral-histories.