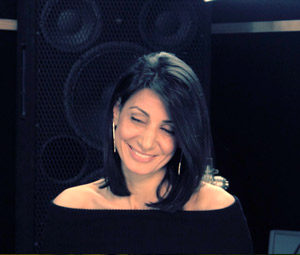 SCHENECTADY– The Schenectady Jewish Community Center will host a Yom Ha'Atzmaut celebration noting Israel's 70th Independence Day on Sunday, April 22, at 5 p.m. The Center is located 2565 Balltown Rd., Schenectady.
The family-friendly event will feature a brief program (including a performance by Congregations Agudat Achim's and Gates of Heaven's religious school kids, a movie, a raffle, arts and crafts, and a birthday cake), an Israeli dinner (kosher meal, under the supervision of Vaad HaKashrut of the Capital District) and live music with jazz vocalist Shiri Zorn, George Muscatello (guitar) and Peter O'Brien (drums).
Dinner tickets are $12 for adults, $7 for children and $30 per family (immediate family members only).
Paid reservations for dinner are required by Tuesday, April 17, and may be made by calling the Center at 518-377-8803 with a credit card or by mailing a check with reservation details to:  The SJCC, 2565 Balltown Rd.,Schenectady, 12309.
Judy Ben-Ami at 518-377-8803 can provide details.