SARATOGA SPRINGS –Saratoga Jewish Community Arts (SJCA)  has slated a discussion of "Just Mercy," a 2019 biographical, legal drama based on a memoir of the same title. It stars Michael B. Jordan. The Zoom discussion, part of its social justice series, will be on Sunday, Nov. 6, at 7 p.m.
According to organizers, the film emphasizes social justice, enumerating the variety of flaws of a legal structure, blinded by racism, and handicapped by poverty, which leads to differential treatment in the criminal justice system.
The film tells the story of Bryan Stevenson, a Harvard law graduate and attorney, who hoped to change the justice system. Inspired by an internship while at Harvard where he worked on death row cases, he moves to Alabama.

The film is a tribute to his work on the case highlighted in the film and to his more than 30 years of work to fight for justice for those wrongfully incarcerated on death row, said Phyllis Wang, coordinator of SJCA.
"Just Mercy" presents a world where deep-rooted racism, brutal intimidation, and an all but closed legal system stack the deck to a terrifying extent, against poor defendants of color," Wang added.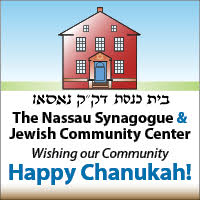 Registration is required and may be obtained by e-mailing [email protected].