This note came in from our commercial relation, American Friends of Soroka Medical Center.
Dear Friends,
We awoke this morning to the shocking news of Israel at war. This wave of horrific violence is reverberating throughout the entire country, and Southern Israel, including Be'er Sheva, is bearing a heavy impact.

Once again, Soroka is serving as Israel's Iron Dome for Health.
Today Soroka received 520 wounded, 114 with severe injuries. The Hospital opened a "day care center" for employees children to allow the parents to come to work knowing their children are safe. All elective procedures are suspended, and all ambulatory and elective treatments are currently suspended.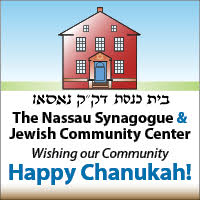 Throughout this chaotic time, as life and death situations relentlessly present themselves, Soroka continues to rise to the occasion. Please keep Soroka Medical Center in your prayers.
Donate at www.soroka.org/donate to support Soroka's emergency fund and help protect the people of the Negev.
Venmo donations can be made @SorokaFriends. If you prefer, mail your donation to American Friends of Soroka Medical Center, P.O. Box 184-H, Scarsdale, NY 10583, indicating "Emergency Fund".
— Rachel Heisler