(JNS)
Two Czech art institutions have returned 14 artworks to heirs of a Jewish collector, from whom they were improperly taken during and after World War II, the Holocaust claims processing office of New York's financial services department and the Documentation Centre for Property Transfers of the Cultural Assets of WWII.New York State financial services department has announced.
The National Gallery Prague returned four paintings (three landscapes and a portrait) to descendants of Johann Bloch, who was required to give the artworks to the museum as a precondition for taking the rest of his collection out of the country.

Prague's Museum of Decorative Arts also returned 10 chasubles—liturgical vestments which priests wear—which date to the 18th century to Bloch's heirs. Those works had been at the museum for safekeeping during the war, and were supposed to be returned to the family.
"Today's restitution is an important achievement in our mission to provide justice for Holocaust victims, survivors, and their heirs," said Adrienne Harris, superintendent of the N.Y. financial services department, in a statement.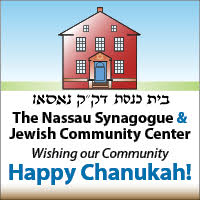 "As we continue to make every effort to seek justice for those who were victimized due to Nazi persecution, New York State will continue to use all the tools at our disposal to help Holocaust survivors and their heirs recover what is rightfully theirs."
Born in 1869, Bloch was co-owner of his family's leather factory in Brno, then a Czech city. He was also a shareholder in a rubber goods company. After the Nazis invaded, the Bloch factory was seized, and a government-appointed custodian gained control of its Brno home.
The National Gallery Prague recommended that Bloch's request to send his art collection to England for safekeeping in 1939 be approved only if he donated the four paintings to the museum.
Bloch died in 1940, and his wife had to sell the family houses. She was deported to Terezin in 1942 and later transferred to Riga, Latvia, where she died. Bloch gifted the chasubles to his daughter, Hermine Getrud Fleischner, in 1930. Before she fled the country in 1939 to avoid the war, she turned them over to the decorative arts museum for safekeeping.