SARATOGA SPRINGS– Saratoga Jewish Community Arts has scheduled a presentation of The Braid's new work of theater, "What A Surprise," created by the NEXT Emerging Artist Fellowship. It will be available live on Zoom on Sunday, May 14, at 7 p.m. The Braid was formerly known as Jewish Women's Theater.
According to organizers, "What A Surprise" brings real experiences brought to life by professional actors: joyous moments, deep losses, and everything in between. This program will be followed by a Q and A session with the performers.
"What A Surprise follows the well-received programs in February and March of The Braid's Remembrance of Things Present and The Braid's Out Loud, said Phyllis Wang, coordinator of Saratoga Jewish Community Arts.

Founded in 2007 in Santa Monica, Calif., The Braid has affiliates in two cities, holds tours across the country, and is now accessible globally via Zoom performances, and is available on online platforms.
"We are an organization started by a group of women who know what it means to be outsiders, to exist in the margins of culture, and to be stereotyped," says the organization's website.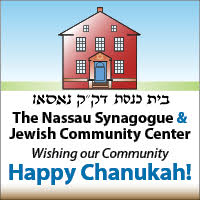 Registration and Zoom access to The Braid programming may be obtained at [email protected]. Registration will be confirmed with an e-mail, and the access code will be sent two days before the program.