Hundreds attended the recent Chanukah on Jay St., Schenectady community program ushering in Chanukah on December 18. According to organizers over a thousand latkes were consumed at the afternoon/early evening party. A variety of organizations had booths showcasing their activities and a stage featured entertainment. Dancing, music, hot food, crafts games, and a menorah lighting rounded out the event. Some youth were celebrated for their leadership efforts.
Youth from the area submitted artwork, which may be seen at chanukahonjay.com/gallery.
Event co-sponsors included: The Jewish Federation of Northeastern NY and the Capital Chabad Centers, Albany JCC, Bet Shraga Hebrew Academy of the Capital District, B'Yachad, Collaborative Religious School, Congregation Agudat Achim, Congregation Beth Abraham-Jacob, Congregation Beth Emeth, Congregation Gates of Heaven, Daughters of Sarah Community for Seniors, Jewish Family Services of Northeastern New York, Maimonides Hebrew Day School, Mifgash Jewish Community High School Program, Schenectady JCC, Temple Beth El of Troy, and Temple Israel of Albany.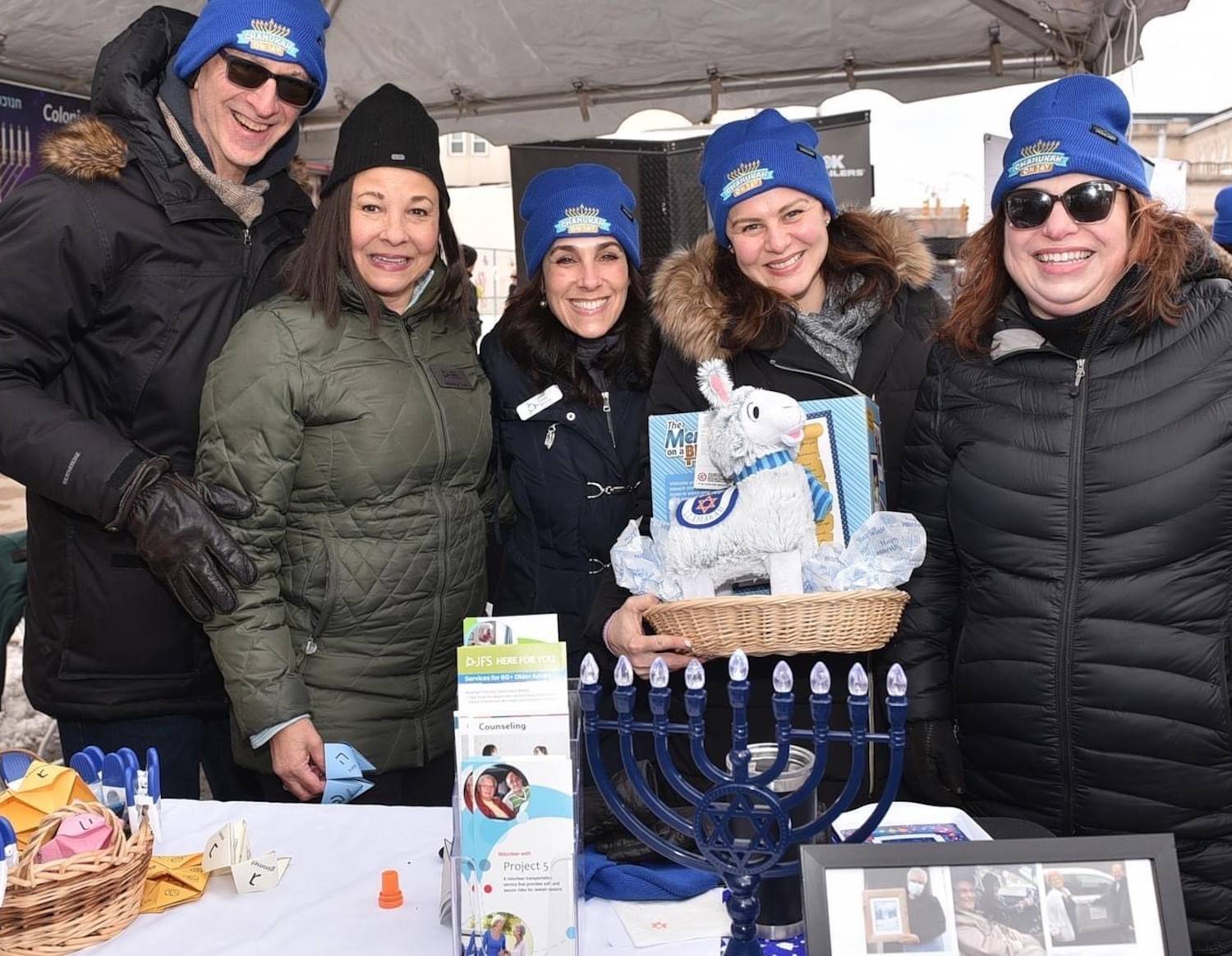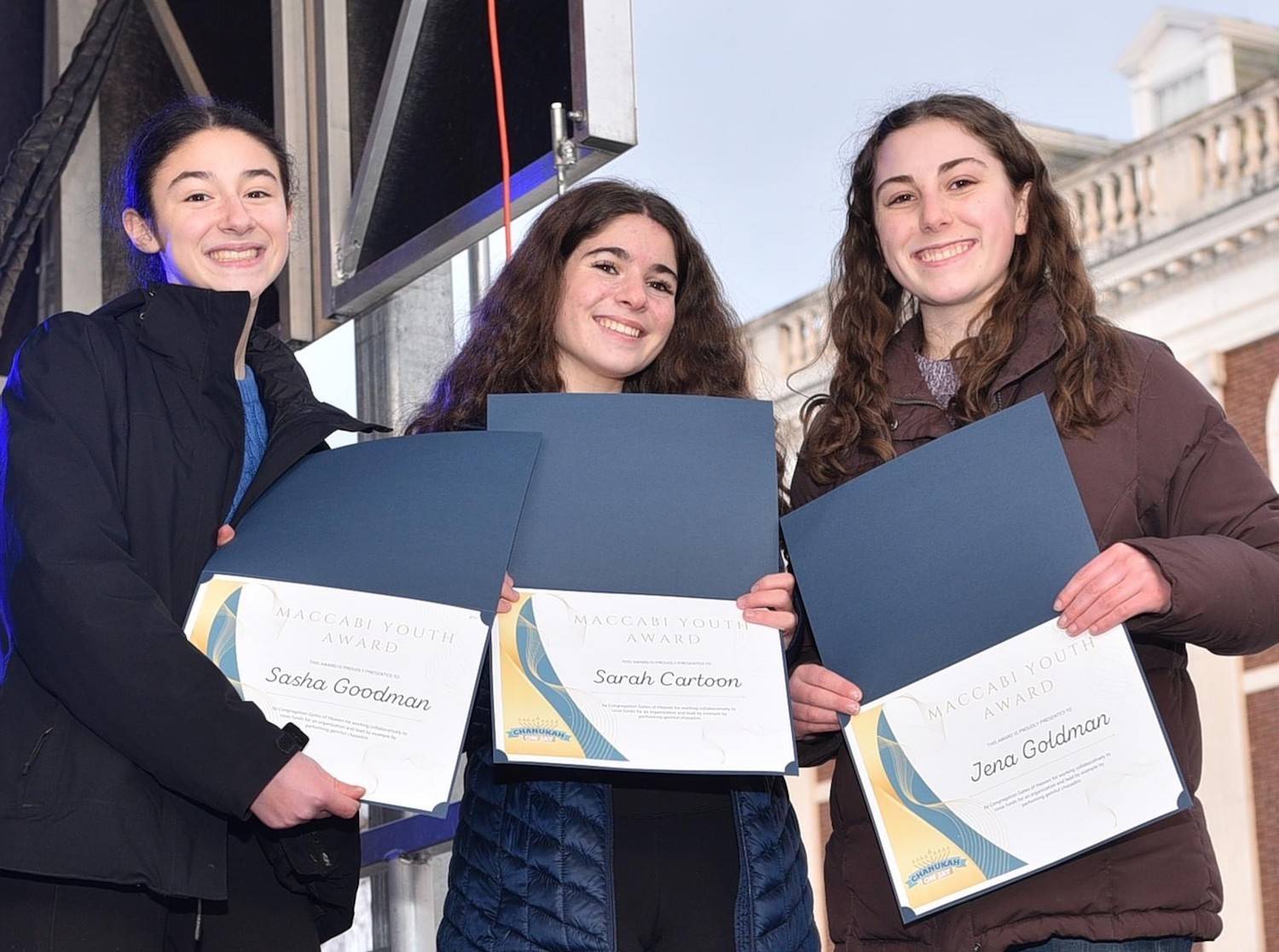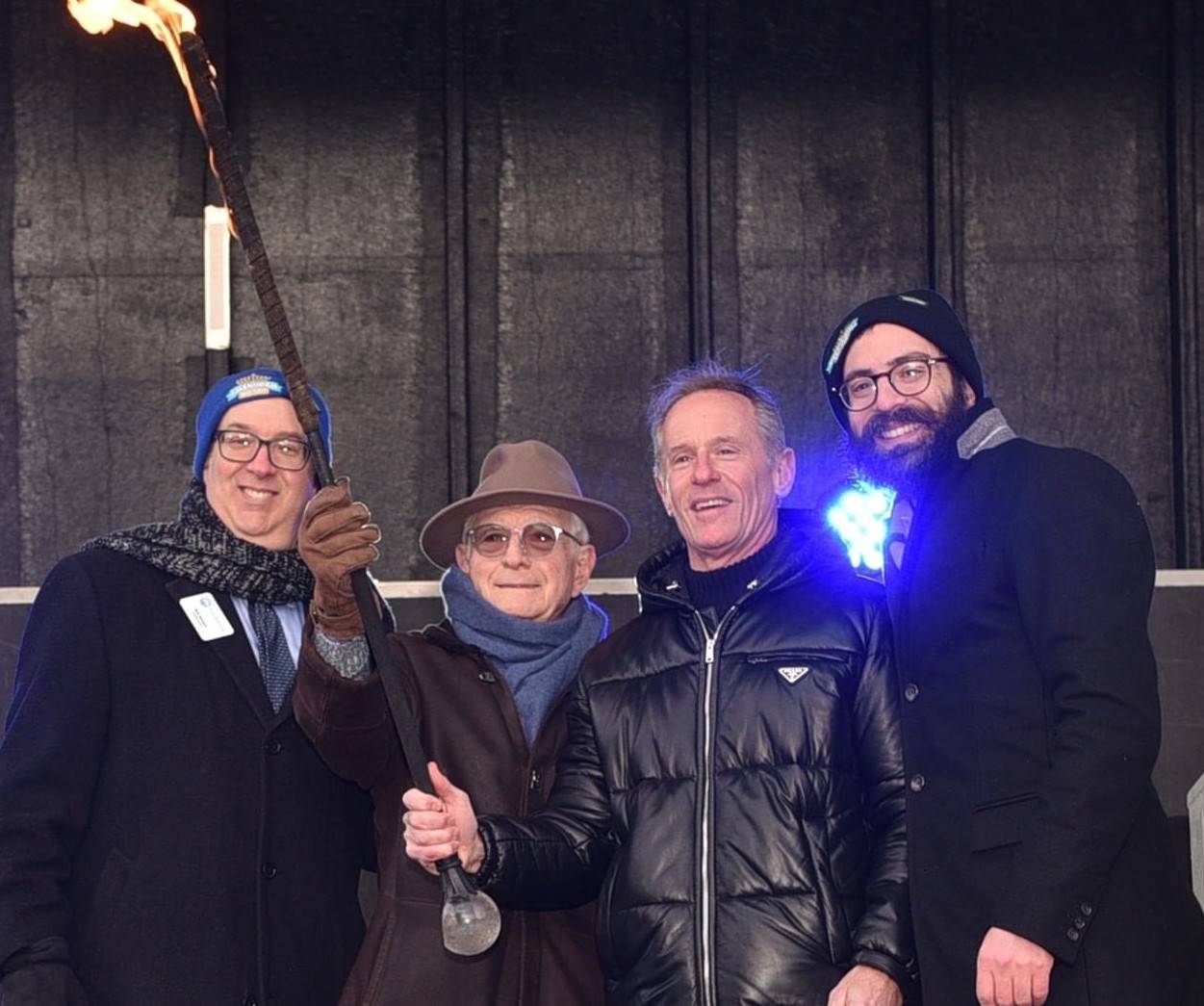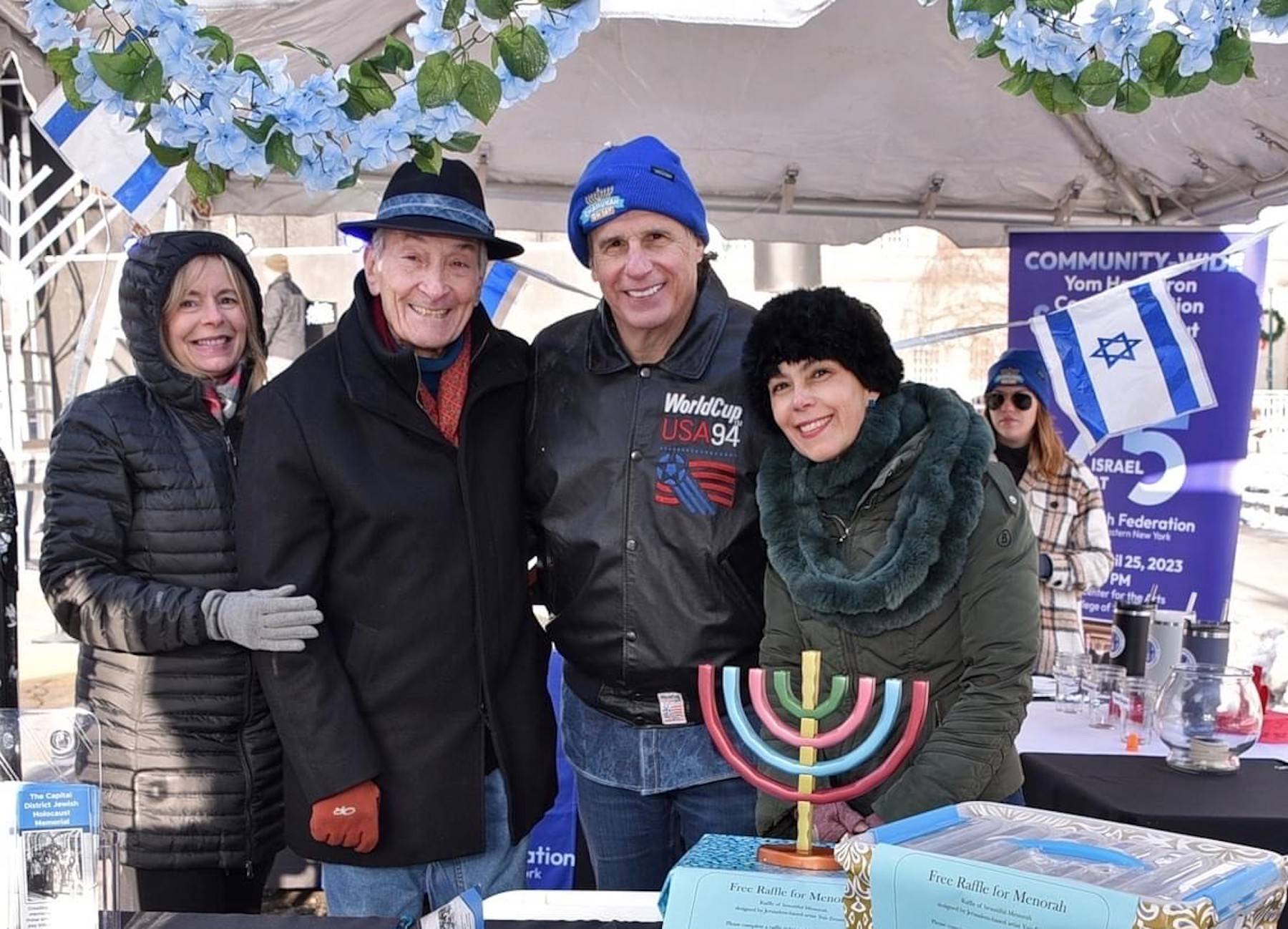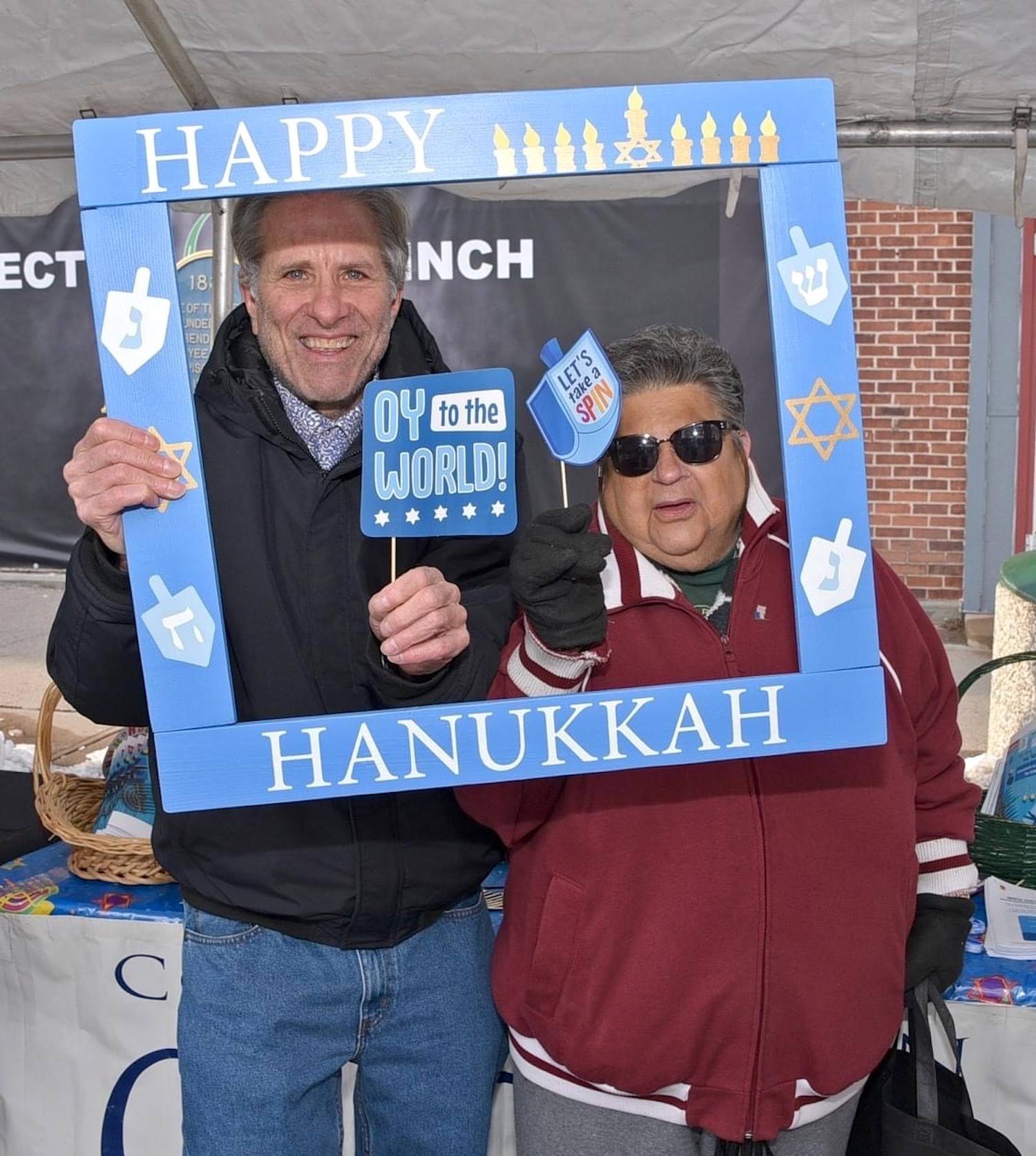 Slide 1
From left, Jewish Family Services' team: Steve Ribner, Monica Tan, Jane Ginsburg, Tanya Schwartz and Rachel Gershon Rourke.
Slide 1
From left, Sarah Goodman, Sarah Cartoon and Jenna Goldman pose with their Maccabi Youth Awards.
Slide 1
From left, lighting the menorah: Rob Kovach, The Jewish Federation of Northeastern NY president and CEO; Neil Golub, Amir Evan and Rabbi Zalman Simon.
Slide 1
From left, Capital District Jewish Holocaust Memorial Committee: Dr. Anne Jung, Dr. Michael Lozman, Jeff Weiss and Sabrina Ricci.
Slide 1
Capital Region Jewish community attendees pose at Chanukah at Jay.