(JNS)
Using the hashtags #FreeEvan and #IStandWithEvan, a social-media campaign is calling upon Passover-observant Jews to "add a seat for Evan at your seder."
Evan Gershkovich, a 30-something Jewish reporter in the Wall Street Journal Moscow bureau, has been jailed in Russia since the week before Passover on espionage charges, which are widely considered to be unjust.

"Instead of enjoying Pesach with his family, Evan Gershkovich is sitting in a Russian prison," tweeted the Orthodox Union. "We are joining Jews around the world in raising awareness of Evan's plight and in praying for his freedom."
"As we prepare to celebrate our freedom from slavery tomorrow night, please join us in helping a fellow Jew who will be spending Pesach behind bars instead of with his family," the OU added.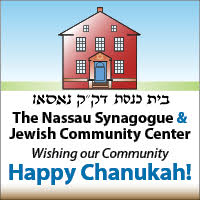 "This Passover, please consider setting a place at your seder table for Evan Gershkovich," urged Shayndi Raice, deputy bureau chief for the Middle East and North Africa at the Journal. "As you celebrate freedom, join us in demanding freedom for Evan."
Ted Deutch, CEO of the American Jewish Committee, asked his followers to do the same, as did Rabbi Rick Jacobs, president of the Union for Reform Judaism.
Ellie Cohanim, senior fellow at the Independent Women's Forum and former U.S. deputy special envoy to combat anti-Semitism, wrote that her family would be setting a place at the seder for Gershkovich, who is "being wrongfully detained in Russia."