By MENACHEM WECKER
(JNS)
The Israelites declared in the Book of Exodus at Mount Sinai, "We will do, and then we will hear." Rabbinic tradition has taken that to mean that they accepted the Torah sight unseen, so it is fortuitous that Alfred Moses bought the most expensive book ever sold at auction—a Hebrew Bible—before he saw it.
"I wasn't expecting such a sturdy book," Moses told JNS a little more than 24 hours after he saw the Sassoon Codex, which he bought for $38.1 million (including buyer's premium), for the first time at Sotheby's in New York. 

"It's quite readable, which I had not expected, and can actually be touched and handled. As precious as it is, being over 1,000 years old, it's in remarkably good physical condition," he said. 
Alfred Moses read from the Ten Commandments in Deuteronomy in the manuscript without touching the pages, although Sharon Liberman Mintz, senior Judaica specialist at Sotheby's, held the volume. "I would have been afraid to do that," Moses told JNS.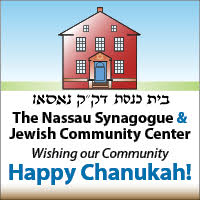 All looked good to him in the text from Deuteronomy. "If there are mistakes, I'm not knowledgeable enough to have picked them up," he said, laughing. (He is fluent in Hebrew and has a home in Israel.)
Like The 'Mona Lisa'
When Moses bought the Sassoon Codex—a nearly complete Hebrew Bible dating to around the year 900—he took over, from Bill Gates, the distinction of having purchased the priciest book at auction. (Although if one accounts for inflation, Gates paid more for Leonardo da Vinci's Codex Leicester.)
He cites another work by the Renaissance man as a comparison to the Hebrew Bible he purchased and donated to the ANU – Museum of the Jewish People in Tel Aviv.
"I was enormously pleased to be able to acquire it for ANU, and I was thrilled to see it. I was also thrilled to see the 'Mona Lisa' five years ago in Paris. I'd be wonderfully pleased if the Jewish people in the future, in seeing the Sassoon Codex, have the same reaction that I had when I saw the 'Mona Lisa,'" Moses told JNS. "It is truly inspiring."
For The Jewish People
Although he has an impressive group of paintings adorning the walls of his Georgetown home, Moses is adamant that he is not a collector. "I don't have a collection," he stated. "My art is art that is on the walls in my house that I enjoy looking at."
He does not have a lot of Judaica but does own a besamim that he uses for havdalah, as well as a kiddush cup that his great-grandfather received in the 1890s. "It reminds me of my great-grandfather, whom I never knew. He died in 1911. I was born in 1929. But it does, I think, in a way kindle in me a sense of continuity, of pride in family and pride in Jewish tradition," Moses said.
"I bought the Sassoon Codex for the Jewish people, not for me. It will be on display in Israel, not in my home in Georgetown," he added.
Jewish Civilization
When Moses read the Ten Commandments from the manuscript for the first time in New York, the experience made an impression on him more for the book's history than for its religious nature.
"This is the bedrock of our Jewish civilization. Without the Tanach, we would be like the other people of the world and have disappeared," he said. "In a sense, it's the glue that has kept us together. Without this, there'd be nothing."
He opted to donate the manuscript to an Israeli institution and not one in Washington, like the Museum of the Bible or the new Capital Jewish Museum.
"Pride In Judaism"
"I wanted this to be in a Jewish museum in Israel. Israel is a Jewish state. Hundreds of thousands, if not millions, of Jews from all over the world go to Israel to visit. They will see it there and take pride in being Jewish," he told JNS. That narrowed the options down to the Israel Museum, the National Library and ANU. "I'm active in ANU. I thought it was right to go to the museum of the Jewish people. The Sassoon Codex should belong to the Jewish people," he said.
Since the manuscript was written either in Syria or Tiberias, the book is headed to Israel for "a homecoming," according to Moses. "It will be in the ancestral home of the Jewish people."
He hopes that Jews who see the manuscript will think: "We are part of a meaningful people that have been striving for millennia to understand the world in which we live, and to live by standards of humanity, standards of doing what is right," he said. "If it's also inspiring for them religiously, that's an added plus."
Another Moses
Growing up in Baltimore, Moses attended cheder. The family observed Shabbat and holidays and kept kosher. 
"We were a very proud Jewish family," Moses told JNS. "I came from a tradition of pride in being Jewish." 
His father was an Army officer in World War I, and Moses was a Navy officer for four years. Both a strong Jewish identity and a strong sense of identity with and loyalty to the United States were important to his family.
He got the chance to serve his country as the U.S. ambassador to Romania after helping secure the exodus of Jews from then-Communist Romania.
When he assumed the diplomatic post, "the word was that Ambassador Moses knows Romania, and indeed, I did," he told JNS.
So what advice does a nonagenarian, who has lived such a full life, have for his fellow American Jews?
"We're living in a wonderful time. You can be a loyal American. Take pride in our country and in our Jewish heritage," he said. "It is truly a Tree of Life to those who seize hold of it. All of its ways are ways, if not of peace, of meaning. I think being prideful of one's Jewish heritage is a benefit that Jews have not always been able to enjoy. We can."