By ETGAR LEFKOVITS
(JNS)
Prime Minister Benjamin Netanyahu announced Monday. July 17,  that the government will safeguard and rehabilitate archaeological sites in the biblical heartland that have been vandalized by Palestiniansand suffer from neglect.. The infrastructure investment at the archaeological heritage sites follows decades of neglect, damage and disrepair due to lawlessness in an area marked by conflicting Israeli and Palestinian control.
"These Are Our Roots"
"In every corner of Judea and Samaria, one need only to put spade to ground in order to uncover archaeological finds that attest to our deep roots in the Land of Israel," Netanyahu said at the start of the weekly Cabinet meeting, which had been delayed by a day due to his weekend hospitalization. "These are our roots and this is our land."

"This plan will encourage tourism, education and [the presentation of] information for these important sites that tell the story of our people in Judea and Samaria," the prime minister said.
Of Interest To Tourists
The proposal approved Monday seeks to prioritize rehabilitation and protection at four to seven major sites in the biblical heartland of specific interest to tourists, although they have not been listed.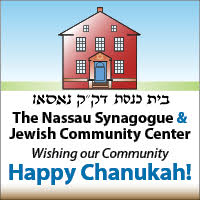 The 120 million shekel ($33 million) program will include enforcement and protection of many sites with the use of cameras and drones, as well as the development of infrastructure.
Coalition Agreement
Earlier this year, the Israeli Cabinet approved an additional 32 million shekels, or nearly $9 million, budget for the restoration and development of Sebastia/Shomron, a major archaeological site that served as the capital of the Kingdom of Israel nearly three millennia ago.
The new plan is part of the Likud's coalition agreement signed with the Otzma Yehudit Party of National Security Minister Itamar Ben-Gvir, who championed the idea. The coalition agreement promised 150 million shekels ($41 million).
"Our history does not stop at the Green Line," said Heritage Minister Amihai Eliyahu (Otzma Yehudit), referring to the 1949 Armistice Line. "This major investment of the government of Israel in the preservation, safeguarding and development of heritage sites in Judea and Samaria is great news for [the] settlement [movement] and Zionism."
Access To Jericho
Twenty million shekels ($5.5 million) will be allocated for upkeep and upgrading the Hasmonean winter palace complex of Hasmonean and Herodian buildings from the Second Temple period. Located on the outskirts of Jericho, the site is under full Israeli control but the only existing access route goes through an area under Palestinian Authority control, requiring visitors to get a military escort. The initiative is to see experts design an alternative access route.