(JNS)
The California-based Nvidia Corporation will build Israel-1, one of the world's most powerful AI supercomputers, at its facilities in Israel, the company announced on Monday at Computex 2023 in Taiwan.
Israel-1 is expected to deliver up to 8 exaflops of peak AI performance, which will make it one of the world's fastest AI supercomputers, Nvidia said in a statement.

An exaflop is a measure of performance for a supercomputer that can calculate at least one quintillion (1018) floating-point operations per second.
Israel-1 is also expected to provide peak performance of more than 130 petaflops for traditional scientific computing workloads.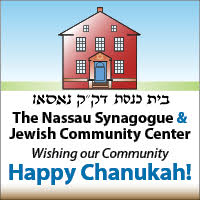 A 1 petaflop computer system is capable of performing one quadrillion (1015) floating-point operations per second.
The system, valued at several hundred million dollars, is expected to enter early production by year's end.
"AI is the most important technology force in our lifetime, and Nvidia is committed to remaining at its forefront," said Gilad Shainer, the company's senior vice president of HPC (high-performance computing) and networking.
"Israel-1 represents a major investment that will help us drive innovation in Israel and globally," he added.
The system will be based on the newly announced Nvidia Spectrum-X networking platform, a new class of Ethernet platform designed to improve the performance and efficiency of Ethernet-based AI clouds.
When completed, Israel-1 will feature 256 HGX H100 GPU (graphics processing unit) systems supplied by Dell Technologies integrating a total of 2,048 Nvidia H100 80GB GPUs with more than 34 million CUDA (Compute Unified Device Architecture) cores (central processing units, i.e. CPUs) and over 1 million fourth-generation Tensor cores, 2,560 BlueField-3 DPUs (data processing units), and 80 Spectrum-4 switches.