(JNS)
Tadasa Tashume Ben Ma'ada, who died on Saturday, Nov. 26, of wounds sustained in the twin terror bombings in Jerusalem, was laid to rest at the city's Har HaMenuchot Cemetery on Sunday. Hundreds of people attended the funeral of the 50-year-old father of six, who made aliyah from Ethiopia 21 years ago.
Jerusalem Mayor Moshe Lion revealed that he had met Ben Ma'ada the night before the attacks at the launch event of a community center tailored to the Ethiopian community.

"The next morning, while at a bus stop, [Ben Ma'ada] was fatally wounded by a bomb planted by a despicable terrorist—a bomb that destroyed an entire world and ended the life of such a special and unique person," said Lion.
Israeli-Canadian Aryeh Shechopek, 16, was killed and more than 20 others wounded in the two explosions on Wednesday, Nov. 23.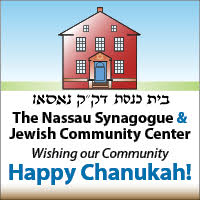 Authorities believe that the blasts were caused by remotely detonated nail-bombs.
Police described the explosives as "high quality" and suggested an organized terror cell planned and carried out the attacks.
Unlike the individual or small groups of terrorists who, acting on radical ideology and incitement to violence, picked up a gun, a knife, or embarked on a car-ramming attack, this time a better organized terrorist cell detonated two bombs—apparently by remote control—at bus stops in the capital.
Police and the Shin Bet have exhausted their immediate physical searches, and the hunt for the perpetrators will now move to the intelligence front.
Recently, a car bomb that likely contained explosives detonated by remote control was discovered by the Israel Defense Forces in Samaria, after it caught fire prematurely.
It is important to note that the level of threat to Israeli civilians from Palestinian terrorists is always high, whether there are specific warnings of plots, which can be acted upon by security forces who launch raids into terror hubs such as Jenin and Nablus, or whether there are more general alerts.
According to Maj. Gen. (res.) Alon Levavi, a senior research associate at the Miryam Institute and a former Israel Police deputy commissioner, major police reinforcements will be arriving in the Jerusalem district and at the seam line, and there will be a joint police, Shin Bet and IDF effort to gather as much intelligence about how the Nov. 23 twin attacks occurred.
Since the start of this year, the Shin Bet has foiled no fewer than 34 terrorist bombings as well as 330 planned shootings, 54 stabbings, five car-ramming plots, two suicide bombings and three kidnappings.