By JUDITH SEGALOFF
(JNS)
As tourist season returns to Israel, there are many options to enjoy, but the best options of all make you feel good inside and out. Hikes are good exercise, and Israel has amazing restaurants and spas, but many are opting for trips that allow groups of people to exercise their mitzvah/good deeds quotient "Giveback experiences" that enable them to have fun but also to help others.
"There are unlimited opportunities for volunteer work," says Arnie Draiman, who works in the tourism industry, creating what he calls "not-for-profit adventures." He works on behalf of foundations that support nonprofits.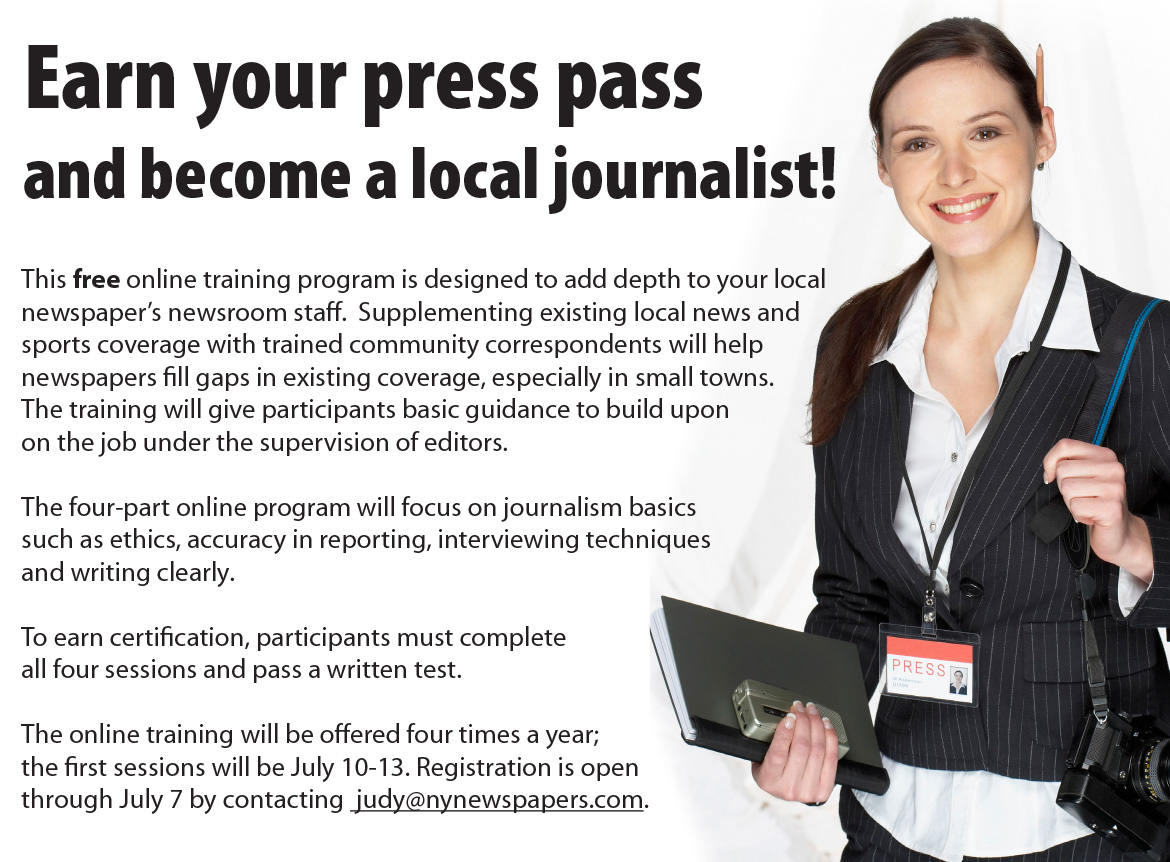 "I tailor the nonprofit to the group that is interested, and I try to do something worthwhile with organizations that I know are efficient and effective," he explains.
When his clients are interested in animals, he might recommend a visit with Hama Israel, an animal-assisted therapy program in Emek Hefer, near Netanya, founded by Avshalom and Pam Beni. There participants work with animals, groom and feed them, and learn about how the therapy sessions help Israelis, says Draiman.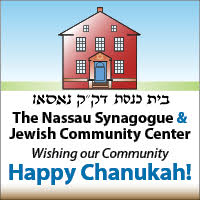 The charitable adventures are as creative as the volunteers' imaginations, he says. He recalled a family coming from the United States to celebrate a bat mitzvah. The bat mitzvah girl, a dancer, wanted to collect ballet slippers in the U.S. and distribute them to needy aspiring dance students in Israel. She and her friends donated 600 pairs of gently worn dance shoes and donated them to dance programs all over Israel. Draiman says it was easy to get to the children in need.
And when a sports-loving boy from Texas wanted to buy sneakers to donate, Draiman used his connections to network. The result: Nike Europe donated several thousand pairs of brand-new athletic shoes, so the bar mitzvah boy traveled to different cities to distribute them personally. It was a cultural experience as the shoes went to Jewish and non-Jewish sports programs throughout the country.
And when a group of families wanted to participate in something to support the Border Police, they built a small shul for a Border Police base in the greater Jerusalem area, recalls Draiman.
"No matter how strange the request, if it can happen, I say be creative and I will make it happen."
37,000 families each month
One of the more popular "Giveback" activities is Pantry Packers. A decade ago, Colel Chabad asked Rabbi Menachem Traxler to create a volunteer center for its distribution of 5,000 monthly food packages to needy people. He came up with a program where Pantry Packers allowed people to participate by filling packages and to immerse themselves in Colel Chabad's mission of tzedakah, or charity.
They are celebrating the program's 10th anniversary ahead of Passover and will be packing Seder Kits for elderly homebound people and making Kiddush cups to the tune of a musical seder band.
The National Food Security Initiative administers the program. The state provides 70% of the funding for the food boxes and Pantry Packers collects the rest.
Traxler grew up in Houston, Texas, a son of Chabad emissaries.
"My parents taught me love and nonstop giving, teaching giving," he recalls. "Whenever the Rebbe would meet a child, he would give out a coin and say, 'Put this in a tzedakah box.' My father followed his example. He always had a little pouch of coins in his pocket and gave out coins to children he would meet, encouraging them to give charity. When Jewish people come together and meet, they should help a third person. This inspired me to create the model."
Since the packages consist of shelf-stable foods, the self-professed gadget lover Traxler automated the system, which allowed the needy to order their packages online. Instead of distributing retail boxes, he bought the food in bulk and created an assembly line with state-of-the-art machinery, putting volunteers on the assembly line.
This created a family-giving activity for people from toddlers to grandparents, who could all participate in packing the food. A toddler can push a button or lever. Grandma in a wheelchair can do something too. But all of them are enjoying the activity of giving, as a team.
Volunteers to the Pantry Packers facility in Jerusalem's Talpiot neighborhood receive a brief introduction about Colel Chabad in English, Hebrew, Yiddish or Spanish. There is a mini-museum/visitor's center.
Then, aprons, hairnets and gloves are donned as groups are assigned to different food stations. Each performs the same process with different foods. As they work, the screens at each station ask cogent questions to make the visit more mindful: Have you ever met a hungry person? Why is giving so necessary?
Participants package food for an hour and a quarter. They finish with a group picture and a video about tzedakah, showing some of the recipients.
More than 133,000 volunteers have participated in the assembly process since Pantry Packers started. They come from all walks of life, Jewish, non-Jewish, religious, non-religious, and from all over the world including (to name a few) Australia, Brazil, Mexico, Panama, Singapore, Hong Kong and the Congo. Slow days might see at least one family packing. But summer brings the tourists.
"Tourist season is huge," says Traxler. "We fill four slots each day and operate five stations with 10 people at each. A single bar or bat mitzvah can take up all the slots."
The Newman family decided to honor their father and grandfather Yehoshua Newman's 90th birthday by volunteering at Pantry Packers. Ranging in age from 18 to 90, many from the party of 12 had come all the way from the States to celebrate the occasion.
"They were so accommodating and helpful," says Jay Newman, one of Yehoshua's sons. "We really felt like we were doing a good deed because they took us through the whole process of how everything works and is distributed to those in need. It was a very meaningful way to honor my father and this special birthday."
Traxler makes an effort to give each volunteer group and recipient everything they need.
"We respect every group that comes," he says. "It's part of the mission of letting families give tzedakah together. We see so many different types of people, and the recipients also come from all different types of backgrounds."
Personalizing the food packages can be a big challenge. On Passover, for instance, every community has its specific customs. He points out that if you don't give machine-made matzah to certain families, it isn't Passover for them. Certain Chabad families make everything from scratch during the holiday, so vegetables and a peeler are in order. And for the Muslim communities, extra dates are given out for the month of Ramadan.
And 4,500 moms are getting baby formula—a new addition.
He tries to accommodate each volunteer group when there are special requests.
"A family called, concerned that their children shouldn't be exposed to [computer] screens," he recalls. "It was a challenge since everything is automated. Even the tzedakah box is interactive. But I want everyone to be able to participate."
To make it a good experience for the family, Traxler came in early and figured out how to turn off the screens and disconnect the sensors. The family enjoyed their experience immensely.
"People have asked can't you just get a machine to do the whole process? Of course, we can, but we especially want groups and families to get involved in the mitzvah as a team."
Through the National Food Security Initiative, Pantry Packers serves 37,000 families each month.
Spiritual (and social) sustenance
Torat Reva Yerushalayim provides spiritual sustenance to the elderly homebound and residents of nursing homes in southern Jerusalem, in English, Hebrew or French.
Sharona Halickman, founder and director, explains that "these nursing homes have no chaplain, no social director and seldom have religious programs."
Halickman developed her ideas after working as a nursing home social coordinator in Riverdale, in New York City's Bronx borough. She helps families, schools and midrashot (the equivalent of yeshivahs for women) find projects that involve the elderly. From art to music, or just bringing a gift, the visits are cherished.
"Recently, a bat mitzvah girl elected to decorate a Sukkah for the residents of one such home," Halickman describes. "A bar mitzvah boy from Connecticut planned a Kabbalat Shabbat service for some residents and another helped to raise money to buy and distribute 350 mishloach manot (Purim baskets) for residents at seven nursing homes. One man walked by with his Purim basket until I realized it was last year's package he was holding. He had kept it all year long."
For Shabbat Vehdarta, an event honoring the elderly around the Shabbat when the Kedoshim Torah portion (Leviticus 19:1–20:27) is recited, Halickman raises money to give flowers to the residents of homes.
"Some of these nursing homes are really remote and isolated," she explains. "People on the street wouldn't just pop in to do a quick visit and the residents are so appreciative because they don't get a lot of interaction."
"Rescued" meals
Leket Israel is one of the largest "Voluntourism" organizations in the Jewish state.
Joseph Gitler, an oleh from New York, began it all 20 years ago as a one-man volunteer effort. He couldn't stand the thought of food waste at events. He began a food rescue operation, collecting excess food from catering halls, events, hotels and even the IDF, and began donating it to nonprofits that serve the elderly and the needy.
When he first started making calls to collect food, he was surprised to find that the chefs and caterers were thrilled to hear from him. They quickly began calling him to collect their surpluses.
Leket began collecting fruits and vegetables from farmers who had surpluses and eventually extended the idea to harvesting, starting at a persimmon farm after a farmer informed them of an excess of produce there.
Leket volunteer activities include harvesting in a donated Rishon Letzion field owned by farmer Tal Ben Shalom, a long-time donor to the NGO who works the field and plants the crops for them to harvest.
There are also volunteer opportunities for sorting and preparing volunteer-harvested produce from Ben Shalom's field and produce overages donated by farmers. The sorting takes place in the Leket food center in Moshav Gan Haim, near Kfar Saba. And true to Gitler's mission no food is wasted. Produce that isn't top quality is put aside for farm animals.
Leket continues to distribute "rescued" meals. Last year, the organization rescued two million meals. Leket stores and heats the food, and then brings it to the nonprofits that use cooked food. Food safety is strictly observed with expiration dates and exacting handling limits. And only 100% nutritious foods are distributed.
Leket's volunteer department tries to accommodate groups of all sizes. Volunteers need to register in advance. Harvest volunteers pick the produce, mostly root vegetables including kohlrabi, potatoes, sweet potatoes and cauliflower, by themselves or in groups with family, friends or work colleagues. Last year, 54,000 volunteers participated in Leket harvests and sorting. It is open all year round, weather permitting, and there's always some kind of produce to pick.
Leket works with 265 nonprofits that feed 234,000 people each week. It provides nutrition education workshops on "How to Eat Healthy on a Limited Budget," in Hebrew, Arabic, Amharic and Russian.
"People everywhere care about sustainability," explains Shira Woolf, public-relations and brand manager at Leket. "Many come to Israel to experience working the land and the biblical commandment of Leket (charitable donations from the field). We have tons of missions from synagogues and non-Jewish organizations, as well as bar and bat mitzvah parties and work events.
"Nonprofits like nursing homes, women's shelters, at-risk youth programs shouldn't be spending their scant budgets to find food," adds Woolf. "At Leket, we handle the logistics of getting the food to them so they can serve their people."