CLIFTON PARK – Congregation Beth Shalom, 688 Clifton Park Center Rd., Clifton Park, will present on Sunday, Oct. 9, at 11 a.m., a discussion of the $4.2 billion environmental bond act, which will be voted on in the upcoming November election. 
Michelle Ostrelich, a county legislator, will conduct the discussion along with members of the League of Conservation Voters. 
According to organizers, the bond act, originally proposed in 2019 and approved in the 2020 budget for $3 billion, was ultimately pulled, due to the Covid-19 financial crisis. This new bond act, if approved by the voters, renamed "Clean Air, Clean Water, and Green Jobs Bond Act" would be the first such act since 1996. 

Investments from previous bond acts have yielded benefits for every corner of New York, investing in public parks, wildlife conservation, open space preservation, water infrastructure investment, toxic site cleanups and more. A new environmental bond act would provide much needed long-term and dedicated funding for New York to prepare for the worsening impacts of climate change and invest in restoring wildlife habitat, according to the League of Conservation Voters, sponsors and is open to the public. 
Refreshments will be served.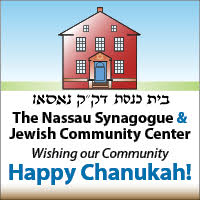 Information may be obtained by calling 518- 371-0608.