Neil and Shari Piper with a committee have helped to organize the 19th annual Capital District Pancreatic Cancer Research Walk to benefit The Lustgarten Foundation. It is set for Sunday, Sept. 1l, at the Elm Avenue Town Park in Delmar. Registration for the 10 a.m. walk begins at 8 a.m. The annual walk is to raise awareness, and to help fund Lustgarten Foundation supported research."
After losing four family members to pancreatic cancer, Shari and Neil Piper organized the first Albany Walk for Pancreatic Cancer Research in 2004. Over a 20-year-period, Neil had lost his mother, sister, uncle and brother to the disease.
 "We knew Neil, and most likely our children, were genetically 'wired' for pancreatic cancer," Shari Piper explained. "We could either bury our heads in the sand or become proactive in the fight against pancreatic cancer. We chose to become involved with the Lustgarten Foundation, especially when we learned 100% of every dollar raised, funds pancreatic cancer research with a focus on early detection and a cure for this disease."

According to Piper, The Jewish World's readers need to know that pancreatic cancer is more common in Jews than in the general population, and that Ashkenazic Jews have a greater risk than Sephardic Jews. Growing evidence suggests that increased pancreatic cancer risk for Ashkenazic Jews has a genetic basis; these cancers are caused by inherited mutations in specific cancer-associated genes, including the familial breast cancer genes BRCA2 and BRCA1. The risk of cancer to Jews who inherit a defective copy of BRCA2 or BRCA1 varies in different families. The reason for this variation in risk is thought to be dependent on "lifestyle factors" such as smoking, obesity, dietary influences, the inheritance of other cancer susceptibility genes and a certain element of chance.
"We believe in the power of community and are committed to advancing the best science to transform pancreatic cancer into a curable disease," said Linda Tantawi, CEO of the Lustgarten Foundation, the world's largest private funder of pancreatic cancer research. "Walks like these provide a meaningful opportunity for our dedicated community—everyone who has been touched in some way by this devastating disease—to come together, get involved and turn their grief and fear into action. Together, we are accelerating discoveries toward a cure."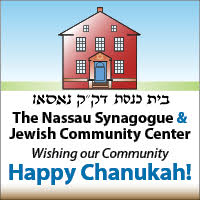 According to the Lustgarten Foundation, pancreatic cancer accounts for just 3% of all cancers diagnosed in the United States each year, yet it is the third-leading cause of cancer deaths and has a five-year survival rate of only 11%.
Those who would like to participate in the Albany Walk for Pancreatic Cancer Research, may visit the website, lustgarten.org/albany and sign up as an individual, join a team, or start a team. Individuals may donate towards the goal, fund-raise and attend the walk. The Lusgarten Foundation  at 866-789-1000 and the Pipers at 518-475-1200 can  provide information about the walk and about the disease. 
Since 2004, the Lustgarten Foundation's Albany Walk for Pancreatic Cancer Research, sponsored by AngioDynamics, St. Peter's Hepatobiliary & Pancreatic Surgery, Albany Gastroenterology Consultants,
and other local businesses, have raised more than $1.4 million.