LEO, Fla. – Rabbi A. James Rudin on Nov. 20 became only the third American rabbi in history to be honored with the papal knighthood of the Order of St. Gregory for his work in interfaith relations.
In an afternoon ceremony at Saint Leo University, Rudin, one of the co-founders of the university's Center for Catholic-Jewish Studies, received the medal of the Order of St. Gregory from Bishop Mark O'Connell, auxiliary bishop of the Archdiocese of Boston. O'Connell conducted the investiture ceremony on behalf of Pope Francis in recognition of Rudin's decades of work in building positive Catholic-Jewish relations throughout the world, fostering interreligious dialogue and understanding.
Rudin is the American Jewish Committee's (AJC) senior interreligious adviser, having previously served as its interreligious affairs director. He also is a distinguished professor of religion and Judaica at Saint Leo University.

"An Honor And Privilege"
Cardinal Sean Patrick O'Malley of the Archdiocese of Boston, originally was to conduct the ceremony on behalf of Pope Francis; however, the pope called him to Rome for meetings and he was unable to attend.
O'Connell read a statement from the cardinal. "Rabbi Rudin is a teacher and educator in the ways of peace rooted in truth and justice. In bestowing this honor on Rabbi Rudin, Pope Francis continues the high regard that the Catholic Church holds for our esteemed colleagues of the Jewish faith and the expression of gratitude for their leadership."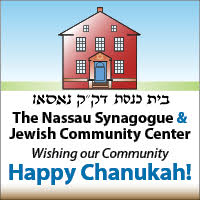 Expressing his gratitude for the historic recognition, Rudin said, "It is an honor and privilege to accept this extraordinary award. To be selected for a papal knighthood is a highlight of both my professional and personal life."
An author and public speaker, and an international leader in interreligious relations, Rudin lives in Fort Myers, Fa. He was born in Pittsburgh and grew up in Alexandria, VA.
He attended Wesleyan University and graduated from George Washington University with academic distinction. Rudin received his rabbinical ordination from Hebrew Union College-Jewish Institute of Religion (HUC-JIR), and served as a U.S. Air Force chaplain in Japan and Korea.
His most recent book, a memoir published earlier this year, The People in the Room: Rabbis, Nuns, Pastors, Popes, and Presidents, tells of his travels and meetings with leaders as well as community members throughout the world.
Active Duty
He was a member of the Camp David Presidential Retreat Chapel Committee and co-founded the National Interreligious Task Forces on Soviet Jewry and Black-Jewish Relations. Rudin met many times with Pope John Paul II and Pope Benedict XVI and was the guest of honor at the 1994 Vatican event commemorating the Holocaust.
"During my 32 years of 'active duty' with the AJC, I made 42 round-trip flights over the Atlantic, while also during those years, I constantly visited the American Jewish Committee's 32 regional offices around the United States," Rudin said. "Too many flights, too many cramped coach seats, too much poor food, and too much time away from my young family. Fortunately, there was and is my wife, Marcia."
He described some of his travels. "The worst of my professional travel destinations was Auschwitz, a place Marcia accurately described as 'the vortex of evil,'" Rudin said.  "I actually felt inner trembling vibrations within my body during my several trips to that mass murder Nazi German death camp. I am haunted every day knowing that had I been born in Transylvania in Europe and not in Pennsylvania in the United States, I would have been one of 1.5 million Jewish children murdered during the Shoah, the Holocaust."
Rudin met with Pope John Paul II more than 10 times, Pope Benedict XVI twice, as well as presidents Harry Truman, Jimmy Carter, Ronald Reagan, George H. W. Bush, and Bill Clinton.
Changing Negative Attitudes
"I was always in a hurry, constantly in a rush to reverse 20 centuries of negative attitudes towards Jews and Judaism," the rabbi noted.
In his work, he was guided by Jewish philosopher Martin Buber's five-word description of authentic interreligious dialogue: 'All real living is meeting,'" Rudin said. "Personal relationships, I discovered, count far more than differences in ideology, theology, or politics."
Rudin acknowledged the difficulties he faces in his work, but he recognized the importance. "Deeply held religious beliefs are like radioactive material," he said. "If handled carefully, they can be of great positive value. But if mishandled, they can be a source of human destruction and pain. I saw my task on the stage I was privileged to occupy; it was to make sure religious leaders, and hopefully their followers, would handle the radioactive material in beneficial ways."
A Place For Dialogue
In 1998, Rudin visited Saint Leo University with then-Saint Leo President Arthur Kirk Jr., Bishop Robert Lynch of the Catholic Diocese of St. Petersburg, FL, and the late Bishop John Nevins of the Diocese of Venice, FL, and they established the university's Center for Catholic-Jewish Studies. "When President Kirk and Bruce Ramer, the AJC's president back then, signed a joint statement creating the center, we had no idea that nearly a quarter century later the CCJS would become one of America's leading interreligious centers that is today ably directed by Dr. Matthew Tapie and now joined by Rabbi David Maayan, the Douglas and Maureen Cohn Visiting Professor of Jewish Studies," Rudin said.
Tapie noted Rudin's pioneering work not only in building positive interreligious relations throughout the world, but also establishing a strong tradition of interreligious dialogue on the West Coast of Florida.
"Through his co-founding of the CCJS, he has made it possible for future generations of scholars to do the work of building mutual respect and understanding between Catholics and Jews, and all people of goodwill."
For Rudin, the work continues. "I strongly believe there is higher ground, a better place, a promised land for Catholics and Jews…that there is no way to get from here to there except by what we're here today doing, joining hands and marching together."