The New York Police Department's Police Academy valedictorian this year—25-year-old Orthodox Jew Samuel Winsbacher—gave a seven-minute speech at the recent ceremony in Madison Square Garden as he also received a number of awards.
"It is important that we stay true to ourselves and, above all else, continue to demonstrate the integrity and professionalism that embodies this great department," said the native of Monsey, N.Y.
Winsbacher was tapped with the Mayor's Award, the top honor bestowed by the academy. He led his class of 500 with an academic average of 99.3%.

New York City Mayor Eric Adams was on hand to congratulate Winsbacher and all of the new graduates.
The valedictorian, who wears a kippah under his police cap, recalled the intensity of training, describing doing push-ups in 90-degree heat and full uniform. He said of the drill instructor-style approach that "the more they yelled at me, the higher I achieved."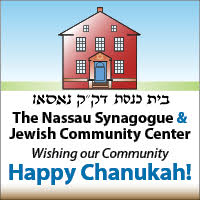 Winsbacher described his motivations in going into law enforcement, saying, "I wanted to be able to go after criminals and not just pull over law-abiding citizens who roll through stop signs."
The new officer will begin his career at Transit Police District 11, the region around Yankee Stadium in the Bronx, N.Y.