By MARILYN SHAPIRO
Thanksgiving is hands down my favorite holiday. I love celebrating with a large group of family and friends. I also love reflecting on all for which I am thankful. And I love the traditional food: the turkey (especially tasty when eaten while it is being carved), whole cranberry sauce, my mother's stuffing recipe, apple pie, and japchae.
Odd Food?
Wait! Japchae? What is a Korean food item that features translucent sweet potato noodles, thinly sliced beef with vegetables, and vegetables doing on our Thanksgiving table?

For many years, Larry, my husband, and I spent Thanksgiving with our cousins Freya and Randy. We literally had to travel over the river and through the woods to their Washington County home, what I referred to lovingly in Yiddish as in ekvelt, to share the day with at times over 30 family members and friends. My cousin's daughter-in-law Hannah, a first-generation Korean-American, brought japchae every year, and I  now consider that as traditional as apple pie. In 2014, the holiday was especially sweet as our daughter Julie and her husband Sam had had told us that she was expecting a baby in mid July. Larry and I were so grateful to harbor the secret throughout that memorable weekend.
Bitter With The Sweet
True, a few Thanksgivings were not exactly times of gratitude. Larry's 78-year-old grandmother Bubbie Rose passed away on Thanksgiving morning in 1974, three and a half months after she was in attendance at our September wedding. My father passed away a week before the holiday in 2008, much to the annoyance of a congregant who was responsible for arranging for the food at the traditional Jewish gathering after the funeral. "I hope you realize this is a lousy time to ask people to help set up a shivah minyan," she grudgingly informed me. Fortunately, members of our upstate New York shul gladly showed up. Despite our grief in both occasions, we were all grateful for their long lives and our time that we had with them.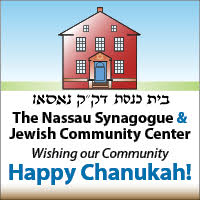 Gratitude At The Holiday
In 1984, the day before our family's planned departure to visit my Pennsylvania siblings, a section of our garage door hit Larry on the head when the spring snapped. Fortunately, Larry avoided what could have been a catastrophic injury (by mere millimeters). Upon the advice of our doctor, however, we cancelled our traveling plans. A quick supermarket run to secure a turkey and all the fixings and a Blockbuster run (remember those?) for family friendly movies resulted in a quiet cozy long weekend. We were grateful that year for that unexpected family time and our understanding that it might have been much worse.
The most sobering Thanksgiving came in 2016. On Tuesday night, as we were packing for our flight set for the next day to Colorado for a family gathering in Fort Collins, our daughter Julie called to tell us that our 15-month-old granddaughter was in the hospital with  pneumonia a mile from their Rocky Mountain home. By the time our plane had landed, she had been rushed to Denver's Children's Hospital.
The next few days were a jumble of memories:  Our wan granddaughter, connected to oxygen and IV's, rushing to hug her Zayde. Julie and husband Sam holding their daughter as she watched endless repeats  of "Frozen" on their iPad. Her loud cries every time a nurse entered the room. Our 120-mile round trips to the hospital while  we listened to the news of the depressing presidential elections. I remember our son  Adam rolling out a vodka-infused crust for the apple pie. Sharing a lovely Thanksgiving dinner with Sam's family around a table missing three very important people. Driving up to mountains in a snowstorm in anticipation of my granddaughter's Sunday release. Preparing a huge pot of beef stew in Julie's red Le Creuset Dutch oven so they would have a hot meal waiting.
Although Adam and Larry flew back to their respective home, I stayed on longer to provide help as my granddaughter continued her recovery.  Despite the circumstances, I have to say that week caring for my granddaughter was precious and memorable. We sang and danced to "Wheels on the Bus" and "Rubber Duckie" and "The Alphabet Song." We stacked toys and put together puzzles. I fed her so many blueberries, her favorite food, that she had numerous "blueberry blowouts" for which Gammy (me) was responsible. It was not the Thanksgiving we had planned. But all of us were thankful for modern medicine that saved her life and that provided the needed interventions, including a twice a day nebulizer.  She is a healthy, thriving second grader today.
By the following year, Larry and I, who had moved to Florida, headed to New York. Thanks to dear friends who let us "house sit" while they were gone for that week, we again shared wonderful Thanksgiving with Larry's huge extended family. Freya and Randy had passed the Thanksgiving reins to our niece Laura and her husband Paul, who had recently purchased a home in Guilderland. Hannah had, alas, passed on making japchae. Oh well! Another tradition seemed to have come to an end. We certainly had enough to eat.
"That's An Idea"
Then the next year, maybe it was because the airports were crowded, or maybe because we weren't used to the cold, or maybe it was because I no longer could depend on Hannah for japchae. Larry and I decided to join a large group of friends from around the country and the world at a nearby resort for the traditional meal. By the second year of shredded salty turkey over gluey mashed potatoes, and subpar desserts, our friend Peter suggested that Larry and I host a Thanksgiving potluck at our home.
We happily agreed. Plans were going smoothly until we realized a week before the Thanksgiving that Peter and his wife Margaret were scheduled to fly home on that Thursday. "I thought you Americans had all your holidays on Monday," he said.
Fortunately, everyone was able to adjust schedules. We celebrated Thanksgiving on Erev Yontiff—Wednesday. I prepared a 22-pound turkey, stuffing, mashed potatoes, and my World Famous Chocolate Chip Cookies.  Everyone else filled in with his or her own favorites. I was hoping the Hunters would bring scones and clotted cream. Two bottles of Moet & Chandon champagne worked just as well, as did the orchid that they brought that continues to bloom. Not surprisingly, no one brought japchae.
We got to do our International Thanksgiving one more time before COVID shut down the world. Last year, our requirement was for everyone to bring a dish and a COVID vaccine -infused arm. 
What a joy to know that 2022 is ushering in a new string of large gatherings of friends and family!
As The Jewish World is being published before Thanksgiving, due to the U.S. Postal Service, your receiving of it will be delayed for at least a day. Larry and I will be eating leftovers as you read this. Meanwhile, we will have had what we hope will have been a wonderful day with many of our "regulars" as well as several new friends. We hope the day will be joyful and uneventful.  
If not, I will still find reasons to be grateful—no matter what challenges pop up.
Marilyn Shapiro, formerly of Clifton Park, is now a resident of Kissimmee, Fla. A second compilation of her articles printed in The Jewish World has been published. Tikkun Olam now joins There Goes My Heart. She recently published Fradel's Story, a compilation of stories by her mother that she edited. Shapiro's blog is theregoesmyheart.me.