(JNS)
Twitter over the weekend restricted the account of American rapper and designer Kanye West, following an anti-Semitic rant in which he posted to the social media platform that he would go "death con 3 On JEWISH PEOPLE."
It came after Instagram on Sunday, Oct. 9, suspended West's profile after he shared a screenshot of a conversation with rapper Sean "Diddy" Combs that was captioned "Jesus is Jew." In one of the messages, West suggested that Combs was controlled by Jews, a centuries-old blood libel.

"Ima use you as an example to show the Jewish people that told you to call me that no one can threaten or influence me," West, who now goes by the name Ye, wrote.
West also made a rare post to Twitter, writing: "I'm a bit sleepy tonight but when I wake up I'm going death con 3 On JEWISH PEOPLE The funny thing is I actually can't be Anti Semitic because black people are actually Jew also You guys have toyed with me and tried to black ball anyone whoever opposes your agenda."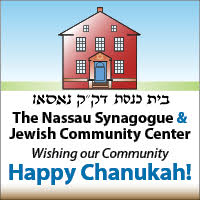 "Death con 3" is likely a faulty usage of the U.S. military's term for a state of heightened alert status, DEFCON 3.
The post has since been removed for violating Twitter's rules.
West, or Ye, said during an interview with Fox News' Tucker Carlson recently that former White House senior adviser Jared Kushner brokered the Abraham Accords—which normalized relations between Israel and several Arab states—in order "to make money."