(JNS)
In unusually blunt language, Israel's Foreign Ministry has expressed dismay over the continuing expressions of anti-Semitism prevalent in Egyptian society, including at the state-run international book fair currently underway in Cairo.
"We are worried about the persistence of anti-Semitic features in Egyptian society, which are expressed in books published and presented in the Cairo International Book Fair," read a statement released Monday, Jan. 23, by the Foreign Ministry.

New Book Continues Bias
The criticism follows a report by Kan, Israel's public broadcaster, highlighting a new Egyptian book on the history of Zionism whose cover features caricatures of hook-nosed Jewish men rubbing their hands together as they appear to plot against Egypt.
The book, written by Muhamed Medhat Mustafa and on display at the fair, features menorahs, Jewish stars and a map of the world behind the figures on the cover.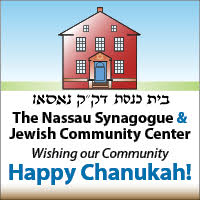 The Arab world's largest book fair has long featured an array of anti-Semitic literature, including "The Protocols of the Elders of Zion," "Mein Kampf" and Henry Ford's "The International Jew." American Jewish organizations, including the New York-based Anti-Defamation League, previously wrote President Abdel Fattah el-Sisi about the issue, but to no avail.
Arab World Negativity
The U.S. government has in recent years shunned the fair because of the hateful materials it hosts.
Egypt was the first Arab country to sign a peace agreement with Israel, in 1979, but relations have remained cold despite strong security cooperation that has grown under el-Sisi's leadership.
A recent public opinion poll conducted in the Arab world shows very little public support for normalization and relations with Israel despite the 2020 Abraham Accords that saw Israel reach such agreements with four Arab countries. The 2022 Arab Opinion Index carried out by the Arab Center Washington DC found that only 13% of Egyptians support their country's diplomatic recognition of Israel.
"We are determined to continue our efforts to strengthen the cooperation with our Egyptian partners in a way that will strengthen the peace, stability and security, and in parallel also the fight against anti-Semitism," the Foreign Ministry statement concludes.