By MARILYN SHAPIRO
"I want my gravestone to read, 'I tried to connect,'" Mandy Patinkin said in a phone talk on Jan. 6. This talented actor, singer, performer — and mensch! — will bring his beautiful voice and compelling stories to Proctors in Schenectady, on Thursday, Feb. 2.
His 11-city concert tour, Mandy Patinkin in Concert: Being Alive, with Adam Ben-David on Piano, features Mandy's favorite Broadway and classic American tunes. He said he plans to have fun, and he wants his audience to have fun as well.  "We are alive. Tell people to come, to have fun, to enjoy. And if you don't enjoy, eat a sandwich!" 

Joy, truth, righteousness
While the Tony and Emmy award winner stressed that Being Alive celebrates the joy of life, he is also concerned about truthfulness, righting wrongs, maintaining the memory of grief, and learning from history: doing the right thing for the oppressed and refugees today.
Selecting his music from Irving Berlin, Cole Porter, Stephen Sondheim, and Harry Chapin, Patinkin said he wants his audience to have fun, laugh, and enjoy the evening.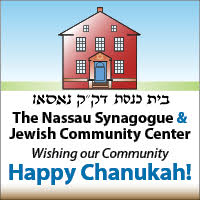 Patinkin is known for his numerous Broadway and film credits, including Evita, Sundays in the Park with George, Secret Garden, Chicago Hope, and Criminal Minds. Patinkin is also known for his Jewish soul.
Jewish soul
He says he has imbued his characters with Yiddisheh neshomeh. This gevalt—force— can be seen in the iconic role in The Princess Bride ("Hello. My name is Inigo Montoya. You killed my father. Prepare to die!"), Avigdor, Barbra Streisand's unrequited love interest in Yentl, and Saul Berenson, the CIA operative in Homeland.
In Homeland, Berenson's desk holds a framed picture of the Talmudic dictum, "Whoever saves a life, it is as if he saved an entire world."
Patinkin sings in Yiddish, often in concert, and on one of his many albums, Mamaloshen. An audience favorite (and mine!) is his Yiddish rendition of "Somewhere Over the Rainbow."
Mandel Bruce Patinkin was born in Chicago in 1952 to Doris and Lester Patinkin. He and his sister, Marsha, were raised in a loving Conservative family. Patinkin attended Hebrew school and Sunday school, sang with his synagogue's choir, and went to Jewish summer camp.  After attending University of Kansas and Juilliard, he found employment and then success on the New York City stage.
Lies about death
When he was 18, when his father was diagnosed with pancreatic cancer, Doris and Marsha insisted that Lester not be told. Patinkin went along with telling the dying man that he had hepatitis, a lie he regrets. "My father was a smart man. He knew what was happening," he said. But many important conversations did not occur before his death in 1972 at 55.
Many years later, Patinkin channeled his loss into his role in The Princess Bride: As his character slays the nemesis who had killed his father, the grief of his own father's death spilled out in the lines "I want my father back, you son of a bitch!"
In 2021, Patinkin encountered another family secret. While he felt a connection to the Holocaust—"it was in my DNA," Patinkin told me— he never knew of family members who were killed. In an episode of PBS's Finding Your Roots, host Henry Louis Gates revealed to Patinkin that in November 1942, the entire Jewish population of Brańsk, Poland, including 20 members of his grandfather's family, were rounded up by the Germans and their collaborators. They were packed into trains, deported to Treblinka, and murdered in gas chambers. Patinkin broke down during the filming. "I was never given this information," he sobbed. "I don't have words."
Telling the stories
Patinkin is still wondering why his family never shared this terrible chapter in their past. "Lies are nothing new until they hit you in the kishkes," he said, and he was hit hard. He reflects on how this "lie of omission" deprived those who were murdered of having their stories told.
He said that this episode heightened his need for truth. "Much of what is happening in this world is based in lies, and we can fight those lies by listening, by connecting, and by showing kindness." Those three principles shape his life as a self-proclaimed "humanitician," a person who cares about all humankind and fights all bigotry and hatred.
Though he knows little about the relatives he lost, Patinkin has recently shared the stories of other Jews who lived under the shadow of fascism. Patinkin is narrating Exile, a series of podcasts in collaboration with the Leo Baeck Institute. The 10 episodes share accounts that range from Albert Einstein to an unknown hero, Florence Mendheim, a Jewish librarian who spied on Nazis in New York City.
As a second-generation descendent of Russian-Polish immigrants, he feels rachmones—compassion— for those who have fled their countries to escape persecution. Patinkin is thankful to those who let his ancestors into the United States, and he works to make sure others can do the same. "The wheel is always turning," said Patinkin. "We must help everyone, as we can be top of the wheel one day and bottom of the wheel the next."
A longtime social activist, Patinkin supports multiple social justice organizations. He has worked for the International Rescue Committee (IRC), an organization that highlights the plight of refugees worldwide. He and his wife, Kathryn, have traveled with IRC to Greece, Jordan, Uganda, Afghanistan, Serbia, Phoenix, Arizona, and Elizabeth, New Jersey.
With IRC and Exile he honors the Jews who fled for their lives during the Holocaust, and sheds light on those escaping from oppressive regimes today. Patinkin noted that, as anti-Semitism is raising its ugly head, it is a good time for everyone to listen with kindness and to share refugees' stories with others.
Link to Exile podcast: lbi.org/news/mandy-patinkin-podcast/
Feeding his dog, Becky, with prayers and the Shema.
youtube.com/watch?v=rG8doyFCbSY
Mandy on Tiktok, trying to get out the vote for Biden. While The Jewish World is not commenting on the Trump-Biden election, fans of Mr. Patinkin may smile at his antics.
avclub.com/a-loving-look-back-at-mandy-patinkin-s-first-10-gloriou-1845466308