SARATOGA SPRINGS – Saratoga Jewish Community Arts (SJCA) has announced the second of its three programs on Zoom arranged with The Braid, formerly Jewish Women's Theater. A Sunday, March 26, presentation of "Out Loud" is set for 7 p.m.
"Out Loud" is a new work of theater highlighting daring stories of the Jewish LGBTQIA+ community. The live program will be followed by a Q&A session with the performers. According to The Braid, it remains true to its founding commitment of giving voice to Jewish stories that haven't been heard, whether those are stories by women, Jews of Color, or Jews from other diverse backgrounds.
"SJCA is thrilled to present "Out Loud" following the most remarkable response to last month's Braid offering," said Phyllis Wang, coordinator of SJCA.

For those unable to view the live Zoom on the 26th, there will also be an afternoon Zoom performance on Sunday, March 19, at 2 p.m. This program, as others in The Braid's repertoire, will be followed by a Q&A session with the performers.
According to SCJA organizers The Braid, in its 14th season, is a non-profit organization, creating, curating, producing, and preserving stories grounded in Jewish culture and experience. Through its performances and programming, it hopes to empower artists and audiences to feel pride in Jewish culture while building community and connection between people of all backgrounds.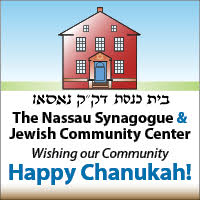 Registration and Zoom access to The Braid program may be obtained by e-mail to [email protected]. Registration will be confirmed with an e-mail and an access code two days before the program.