(JNS)
The Jewish Federations of North America has launched a relief fund to provide humanitarian aid to people in Turkey and Syria after the devastating earthquakes.
Thousands have been killed in what officials are calling the worst quake to hit the region in decades. The initial one registered at a magnitude of 7.8 on the Richter scale, causing massive damage to buildings, homes and medical facilities in Turkey and Syria. An aftershock, which registered more than 7.5, exacerbated the destruction.

"We mourn the tragic loss of life brought by this disaster and send our hopes and prayers for all those who have been injured," said Julie Platt, JFNA's board chairwoman. "We remain in close contact with our disaster relief partners on the ground and are mobilizing our communities to raise funds to support their life-giving work."
The Jewish value of tikkun olam—repairing the world—guides the umbrella group "day in and day out to extend our hands to those in need, and Jewish Federations pledge to carry out this mandate with pride and dignity," she added.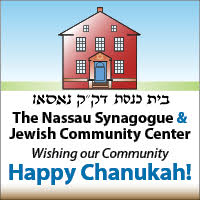 The State of Israel announced that it is sending aid to the region.
IsraAID, which has provided relief in the aftermath of earthquakes in Haiti, Indonesia and elsewhere, said it too will assist.
"We are committed to using our extensive experience responding to earthquakes and other disasters around the world to serve vulnerable people, who have been affected by this crisis," said Yotam Polizer, the nongovernmental humanitarian organization's CEO. "We are urgently deploying an Emergency Response Team to the affected area" in Turkey, "and will be assessing the situation to see how we can best stand by these communities and promote resilience on the long road to recovery."
According to the U.S. Geological Survey, the earthquake's damage has reached a "red alert level" for its damage to lives and property.
"Overall, the population in this region resides in structures that are extremely vulnerable to earthquake shaking, though some resistant structures exist," the USGC said. "The predominant vulnerable building types are unreinforced brick masonry and low-rise nonductile concrete frame with infill construction."