By PESACH BENSON
(JNS)
A man who literally carved a home for himself in a seaside cliff faces eviction after having lived there for nearly half a century.
"I really love the sea," said Nissim Kahlon. "I don't have money to buy a home."

Wearing a yellow T-shirt with a four-cornered fringed religious garment known as tzitzit on top and a large gray knit skullcap, he showed this reporter around his home.
The residence is carved into a seaside cliff on the outskirts of the upscale city of Herzliya. What began as an 26-foot-wide room is now a warren of rooms, tunnels and stairs, decorated with seashells, wood, stones, glass and ceramics of all colors. Despite a heat wave, the house is surprisingly cool and airy. It is connected to electricity and plumbing, and the kitchen sports a gas stove. Other than conversation, the only sounds were the tinkling of hanging decorations swaying in the breeze and the crashing of the waves.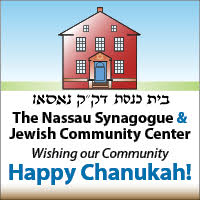 The Environmental Protection Ministry recently served Kahlon, 77, with an eviction notice. The ministry says the home was built illegally and threatens the coastline.
In a statement, the Environmental Protection Ministry called the home "a significant environmental, and security, hazard, according to professional reviews on behalf of the Herzliya Municipality, which is subordinate to the ministry."
The statement added, "In the reviews that the Herzliya Municipality has released throughout the years it seems that the building is dangerous and that the cliff is falling apart. The municipality even informed the ministry that it has alternative accommodational solutions."
Explosions at an abandoned military facility near Kahlon's home have further weakened the cliff, the ministry said. Improperly stored gunpowder in an old ammunition factory exploded in June, leaving a crater in the ground. And in 1992, explosives at the facility blew up, killing two people.
Kahlon doesn't deny that hehas  been squatting. He was 29 when he first came to the cliff with a shovel and pick. But Khalon questions why authorities armed with an eviction notice didn't remove him in 1974.
"Fourteen cars came. Police, Border Police, city inspectors," he recalled. "I thought, 'Nissim, this is not your day.'" They were there for half an hour without evicting Kahlon or demolishing the home. He wasn't given an explanation.
He also stresses that in 1992, the house was connected to electricity and water. The home does not have a telephone or internet connection, and people who want to reach Kahlon call a social worker who knows him.
The ministry and the Israel Land Authority reportedly intend to seal off the rooms he carved into the cliff.
Kahlon is appealing the eviction order. Family and friends began a crowdfunding campaign to cover his legal expenses.
Asked where he will go if authorities follow through on the eviction, Kahlon shrugs. "I have no place to go," he said.