"Debra, we love you!" a voice from the nearly 300,000-strong crowd at Tuesday's "March for Israel" rally in Washington, D.C., cried out as actress Debra Messing began her speech, prompting an "I love you, too," in response.
"I know you are in pain. I know you are afraid. I know you feel alone and abandoned by people you thought were your friends. I know you feel misunderstood and maligned," she said. "I know because I do, too."
Messing still urged hope, prompting cheers from the crowd: "Looking out at all of us today, also know that we are not alone because we have each other."

She described now as a time of testing and said that "a tsunami of hate has crashed down upon us and then a deafening silence. We see clearly now. We see naked, virulent Jew-hatred being disguised as a noble call for liberation. And we reject it."
Referencing the death of 59-year-old pro-Israel rally-goer Paul Kessler in Los Angeles earlier this month, Messing asked: "What does Israel's defense in response to a terrorist attack have to do with an elderly Jewish man in California killed for holding an Israeli flag?"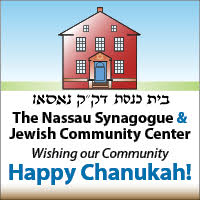 Messing declared, "This is madness. This is terrorism. But we will win. We always have. We are strong, resilient and devoted. And we will not lose ourselves. We will worry for our global Jewish family and also hurt for the innocent Palestinians used as human shields by Hamas. We will work to eviscerate Hamas and also pray for a free and flourishing Gaza."
The hostages kidnapped by Hamas then became a focus of Messing's speech, as she said: "We will remember and work for the release of the 240 hostages as well as for the safety of the 2.2 million Gazans also held hostage by Hamas. We will pray for the success of the IDF in a war Israel did not start and did not want but a war Israel will win … because we must."
Chants of "Bring them home!" began as large posters of the kidnapped victims rose from the crowd. Then a brief video was shown about the hostages.
Messing concluded, reminding that "it has been 38 days since the 240 hostages were taken. Mothers, brothers, babies, grandmothers … we cannot allow the world to move on. We must not rest until these families are made whole. We have a number of them here with us today. In solidarity with them. I'd like to ask you to hold up your placards, their faces, for a moment of silence."