(JNS)
After winning the Medio Fondo World Championship cycling race in his age category in Scotland on Friday, Aug. 4, Israeli-Canadian billionaire philanthropist Sylvan Adams followed up on Monday, Aug. 7, by winning a time trial.
Adams, 64, won the 22-kilometer (13.67-mile) trial by more than a minute.

"I'm extremely proud of having won the time trial," he said.
"This discipline is known as 'the race of truth'' because there are no tactics like in a road race. The strongest racer almost always wins. For me, after winning the road race here last week, I've done something quite rare in the sport: completing the double championship at Worlds."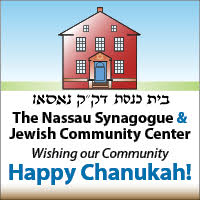 On Friday, Adams, who co-owns and rides with the Israel-Premier Tech Cycling Team, won the 65-69 Masters age category at the 2023 UCI Gran Fondo World Championship in the Scottish city of Perth, conquering the 87-kilometer (54-mile) route of rolling terrain, which was lined with enthusiastic spectators cheering on the cyclists from all over the world.
Adams previously won world championships in velodromes while representing Canada in 2013 and 2015. However, this triumph holds a significance as it marks his first world championship victory as an Israeli cyclist.
"I'm very happy my hard training paid off, and proud to have won this world title for Israel. My eyes were moist as they played our [Israeli] national anthem, 'Hatikvah,' to which I emotionally sang along," said Adams.
Adams has been a driving force behind the Israel-Premier Tech Cycling Team, promoting the sport of cycling and representing Israel globally.
In July, organizers announced that a season-ending international cycling race will be held in Israel, Bahrain and the United Arab Emirates next year, in a major sports event celebrating peace and the Abraham Accords. The event, which has been dubbed "the "peace race"and is the initiative of Adams, is slated to take place in October 2024 and will be divided into three stages between the countries beginning in Israel.
"This will show how the sport of cycling, and sports in general, can be a force for good in bringing peoples and nations together, creating bridges, and having a more peaceful world through sport," Adams said from the recent Tour de France competition.
Also in July, Israel-Premier Tech team member Chris Froome embarked on a two-day cycling adventure on the Israel National Trail, exploring the Jewish state's diverse topography. A video of his journey titled "Israel: An Epic Journey" and accompanied by retired Israel-Premier Tech cyclist Guy Niv and Israel Premier Tech women's team member Jasmine Kernen was released to promote Israel at the Tour de France.
Froome, a 38-year-old Kenyan-British professional, has won seven Grand Tours: four editions of the Tour de France, one Giro d'Italia and the Vuelta a España twice. Only three men have won more.
Seeking to boost Israel's image in the world, Adams is known for having brought to Israel Lionel Messi and the Argentine national soccer team for an exhibition game, Madonna to the Eurovision Song Contest finals, and the French Super Cup, all in Tel Aviv.
Adams is also responsible for organizing Israel's hosting of the first three stages of the largest sporting event to ever touch down on Israel's shores, the 2018 Giro d'Italia Grand Tour road cycling race.