(JNS)
Forty thousand, it is estimated, joined the "Celebrate Israel Parade" and marched up Manhattan's Fifth Avenue on Sunday, June 4, marking New York City's solidarity with the Jewish state and celebrating the 75th anniversary of Israel's founding. The traditional parade, billed as "the world's largest expression of solidarity with the Jewish state," proceeds from 57th Street to 74th Street. This year's was the 58th annual parade, which has run since 1965, and is produced by the Jewish Community Relations Council of New York.
The festive event, which featured 30 floats, musical performances, politicians and celebrities. Among those participating were New York Gov. Kathy Hochul, New York City Mayor Eric Adams and New York Sen. Chuck Schumer. Grammy Award-nominated singer/songwriter/rapper, Matisyahu, together with his son, Laivy, performed, in addition to singer-songwriter Harel Skaat, renowned a capella group the Maccabeats and Israeli saxophonist Yarden Klayman. DJs Omri Anghel and Ido Friedman, and dancers from the Parparim Ensemble and Folk Dance Club Kaleidoscope also performed.

Genesis 10 CEO Harley Lippman led the march down 5th Avenue, as the parade's Grand Marshal. Honorary Grand Marshals for the parade included the parade's founder Ted Comet, NYPD Chief Michael Kemper, Mark Wilf, Doron Almog, Yaakov Hagoel from JAFI and WZO. Actress and advocate Noa Tishby along with Jewish lifestyle influencers Lizzy Savetsky, Chanie Apfelbaum, and Victoria Zirkiev also attended the parade. 
Several Israeli government ministers also marched with the parade, including Diaspora Affairs Minister Amichai Chikli, Public Diplomacy Minister Galit Distel Atbaryan and Heritage Minister Amichai Eliyahu.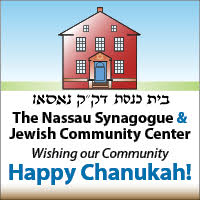 "Grateful to march with New York's Jewish community at the Celebrate Israel parade!" tweeted Hochul. "New York is home to the largest Jewish population outside of Israel, and I'm proud to once again celebrate our special bond."
"I'm so proud to be mayor of the city with the largest Jewish population anywhere outside of Israel—and even prouder to march side by side our Jewish community in today's #CelebrateIsrael parade," Mayor Adams tweeted.
Ruth Westheimer, celebrity sex therapist and longtime Israel supporter, celebrated her 95th birthday waving from a convertible in the parade.
A few hours before the "Celebrate Israel Parade" began on Sunday, about 350 people gathered for the Metropolitan Council on Jewish Poverty's annual legislative breakfast at the Yale Club in Midtown Manhattan.
The theme of the event was "Feeding New York."
Mark Levine, the Manhattan borough president who spoke at the June 4 breakfast, told JNS that it is a source of pride that most of the 325,000 New Yorkers that the Jewish nonprofit supports are not Jewish.
"They are African-American and Latino, and Asian-American and Muslim, and people of all backgrounds," Levine, who is Jewish, told JNS. "It makes me really proud. I want more people to know about this."
Levine, who told JNS that he looks forward to the event every year, thinks it represents "the best of the Jewish community."
"In a time where our community is often mischaracterized in very negative terms, I want people to know that this community has stood up to support an anti-poverty nonprofit, Met Council, which is helping New Yorkers of every background," he said. "It supports many Jewish New Yorkers in need, but, in fact, a majority of the people served here are not Jewish."
The council, which works with 262 kosher and 36 halal food pantries, is the world's largest free kosher-food distributor, according to materials it distributed at the event and its website. It provided more than 20 million pounds of food to more than 325,000 needy New Yorkers in 2022, per a release.
It also supports Holocaust survivors, victims of domestic violence and those who need affordable housing. It is largely funded by federal and state grants, as well as by private donations.