Alyssa Choiniere | for Editor & Publisher
Capital Region Independent Media is taking fresh approaches to legacy models in ways that serve both residents and local businesses.
The company is keeping community news in upstate New York and the Vermont Lakes Region with its print and digital products while expanding the resources it offers residents and local business owners, said Publisher Mark P. Vinciguerra. The subsidiary brands are expanding on the media company's community service mission while ensuring that the newspapers remain sustainable.

"Hedge fund companies are tearing newspapers apart and killing them, and everyone assumes that newspapers across the country are dying. But here, our weeklies are thriving," said Vice President Warren Dews Jr. "Our goal is being the communicators and the connectors within our communities."
Many of the newspapers owned by Capital Region Independent Media have been serving their communities for more than 100 years.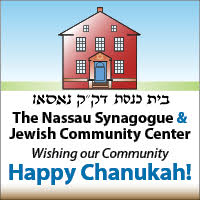 "These are trusted brands in these communities, and that's very important," Vinciguerra said. "It's not lost on me how important these publications are to the communities we serve."
Dews said that the reach of newspapers often exceeds the reach of TV news and radio stations, and newspapers are more often viewed as the most trusted source of information.
"Our brands have been around for a very long time. All of these newspapers have been around for 50, 60, 100 years and 200 years. So these newspapers must be proud that they're still around and didn't get killed by a company."
He said the newspapers continue their mission of keeping their community leaders in check.
"We definitely bring the community together. We're the watchdogs," Dews said. "It is said that when a newspaper is not in the market, the taxes go up, things in the community are not happening correctly and nobody is watching city hall. We're here to make sure things are going right. Our editors are seasoned veterans, and they're here to make sure people tell the story and tell the true story."
More than newspapers
TheUpstater.com is the hub for the Ravena News-Herald, Albany's longest-running weekly newspaper, and the Greenville Pioneer, which covers news in Greene County, New York. NYVTMedia.com is the digital home for the Granville Sentinel, the Whitehall Times, the North Country Free Press in northern New York and the Lakes Region Free Press in Vermont.
Capital Media's newspapers are published weekly or every other week, but the news is updated daily online and through its social media channels. But the company does not stop with newspapers.
"We've got something going all the time beyond the traditional newspapers," Vinciguerra said.
Locals and tourists are also able to navigate towns in Capital Region Independent Media's coverage area through more than 20 community guidebooks.
"It looks like a telephone book on steroids," Dews said. "These books give a customer everything they need to know about the market, stuff that really no one else is going to cover."
The company currently prints community guidebooks including for Cambridge and Ravena, and the publications also have an online home at communityguidebooks.com. The guidebooks are published annually, and each covers a school district.
"They contain information like elected officials, the biggest events, and stories about the area," Vinciguerra said. "Those are consumed mainly by those who live in the area, but also by those who visit."
The 2022-2023 RCS Community Guidebook contains an article about a facelift for the village of Ravena's main street and renovations completed at two parks in the town of Coeymans as more locals began venturing outdoors during the COVID-19 pandemic.
The Cambridge Valley Community Guidebook '22 includes features about local organizations and attractions, including a feature on The Eastern Orthodox monks of New Skete.
Vinciguerra said that print editions of guidebooks have been around for decades. But the website was launched within the last few months. He has big plans to expand it, he said.
"What we really want to do with that website is to make those guidebooks a central part of the community, not just a repository for the physical guidebooks, but a living breathing website," he said.
News will be updated continually on the websites, but he also wants to create a platform where locals can exchange information with each other.
"The vision we have is for them to almost be like Nextdoor, that kind of model, where people go all the time to exchange information," he said.
Both websites link to social media accounts and list area events and attractions, county legislature, the chamber of commerce, community services, emergency services, schools, local government organizations and county departments.
He said he wants the guidebooks to help fill a void in communities that do not have their own newspapers.
He said that additional supplementary guidebooks include publications on the Washington County and Saratoga County fairs.
The company also launched a pair of websites to connect local restaurants and small businesses with their customers. Localeatsandessentials.com is a one-stop shop for customers to order from local restaurants. The platform functions similarly to UberEats and GrubHub, but instead of restaurants paying a fee to the platform, customers pay a support fee to Capital Region to cover the restaurant's advertising cost.
"Restaurants don't pay anything, which they like," he said.
Another platform with a similar model is in the works for local businesses, called protectlocalusa.com.
"It's more like Amazon for local businesses. You can order items from local merchants online," he said.
Like the restaurant page, customers pay a support fee that goes to Capital Region.
Vinciguerra said the project is a part of Capital Region Independent Media's mission to not only support the community with local news and information but to help support its local businesses.
"Amazon is shutting down Main Street, and this is a way for Main Street to fight back," he said.
Customer-centric advertising models
Capital Region Independent Media has its advertisers and their success in mind when it chooses ways to support local businesses through its platforms. Vinciguerra said there are about 1,500 small and medium-sized businesses in the company's territory.
"We're not a newspaper company anymore. We are a media company. We have print; we have digital; we can also help our advertisers with digital advertising," Dews said. "The difference is that we're trusted. We are a trusted source people know."
While Dews is originally from the Bronx and lives in the Berkshires, he said he can travel throughout the company's coverage area and be recognized. 
"I'm in the backwoods of Greene County, New York, Albany, New York, and people know who I am," he said.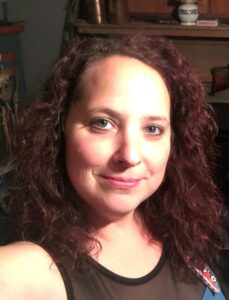 Julie Fedler, NYVT Media's advertising director, was promoted to her position as a person who understood Vinciguerra's vision of moving the company into the future in the digital sphere. She said their goals are to benefit customers and advertisers while maintaining the traditions of the print products, some of which have been around since the 1800s.
"Being a local newspaper is obviously super important," she said. "These are the hometown newspapers. It was really important to maintain the traditions where our readers are and where our advertisers are."
Still, she said, the newspaper products and many local businesses had many opportunities to expand their digital platforms.
"We had a website, but only enough to say so," she said of NYVT Media.
Likewise, many local mom-and-pop shop owners were unsure how to proceed when it came to social media and websites.
"We can help them into the future. Some of them may have a Facebook page, but it hasn't been touched since 2020. Some of them might not have a website," she said.
Another part of the digital approach, when it comes to advertising, is showing customers how far their ads can reach.
"We're not just reaching the 100,000 readers we have each week. Our reach is literally borderless," she said. "You're not just limited to reaching a ZIP code next door to where your business is. If you want to reach someone in Hawaii, you can."
Their email blasts have also helped them target customers in specific demographics, such as parents in a certain ZIP code or homeowners on the market for home improvements. In addition, the analytics help advertisers know how well the marketing is working, Fedler said.
Vinciguerra said one of the ways Capital Region Independent Media serves its customers is by packaging advertising products. Previously, like in many companies, sales representatives would contact businesses before a new product would be printed and offer them an advertising deal. Now, they provide many business packages that span the year for a flat monthly rate.
"It has made us more efficient, and the advertisers like it a lot too," he said. "Instead of having us interact with them weekly, they can say yes and have their plans for the whole year."
Vinciguerra said the businesses love the system for cash-flow and budgeting purposes.
The media company's Readers' Choice Awards serve as a way to highlight local businesses, Fedler said. Readers voted on the best businesses in several categories, and the winners remain on the website. The awards began with businesses in Washington County, she said.
"It was really a celebration of the businesses in Washington County," she said. "Now, it's a directory that lives on our website. If someone would come to our website and look at it — if they're looking for somewhere to have pizza or they're looking for an electrician — they can see who is the best in the region based on that community vote."
During the COVID-19 pandemic, Vinciguerra said they started working with school districts to place signs for seniors to expand the newspapers' graduation coverage. He said that businesses were excited to serve as sponsors on the signs, and they are continuing the idea beyond the pandemic.
"They went crazy over that because they can show their support," he said of local businesses.
Vinciguerra said Dews also spearheaded community outreach programs, such as Thanksgiving dinners for needy community members.
Capital Region Independent Media's secrets to success
Dews said the weekly print publication model helps keep the newspapers sustainable while serving its readers' daily news needs online.
"We are saving money because we're not printing every day, but we're giving news almost every day," he said.
But the primary key to the media company's success, they both said, is listening to and responding to the needs of readers and advertisers.
"I would tell them, first and foremost, listen to what your constituents say," Vinciguerra said when asked what advice he would give to other media leaders. "Make sure you're asking the questions of the readers, the community, your advertisers — asking them the questions of what they want to see from you as a media entity," he said.
He said that the community has been the source of some of their most successful ideas. When local business owners told the company they would like to sponsor newsletters, for example, Capital Region Independent Media dedicated resources toward newsletter campaigns.
"We went full force on that," he said.
Still, he said, don't expect every idea to be a success, and don't be afraid to try out ideas without knowing whether they will succeed.
"Don't be afraid to fail. Not everything is going to be a success," Vinciguerra said.
Another way to tell what the community wants is through analytics.
"To me, analytics are your friend," he said. "You want to know what moves the needle and what people gravitate toward."
When they realized people frequently visited their real estate listings, they created a real estate newsletter. They are also launching a page for 30-minute meals, he said.
He noted that analytics saves many steps for publications in learning what their readers want. Before websites, learning the same information from just a sliver of the audience required focus groups or phone calls.
"The beauty of it now is we can see in real-time," he said. "Sometimes that affects how you cover things, how much space you devote to certain topics and areas."
They are expanding their multimedia storytelling, including interviews between sports reporters and local athletes. In addition, he said they might do live videos from fairs this year. Dews also launched Community Conversations — interviews with their advertisers to offer expert advice to their viewers.
"We're not all about ink on paper," Vinciguerra said.
He said the videos fill a void for TV news viewers because the stations rarely cover community events.
"Especially in upstate New York and Vermont, people aren't in those communities unless there's murder and mayhem," he said.
Watching TV news gave Dews one of his newest ideas.
"Every story was about people getting shot, locked up; everything is just turmoil," he said.
He decided to launch Good News, showcasing positive news stories.
"It's been going really well. People really like it," he said.
Vinciguerra also reminded media leaders to value their employees.
"Hire the best and brightest. Find the great young journalists out there. Find the great salespeople out there, compensate them fairly and nurture them," he said. "We're nothing without our people, and sometimes I think people forget that."
Dews said the best advice he can give to others in the newspaper industry is to be proud they have survived.
"Newspapers didn't die on their own. They were murdered. It wasn't like they jumped off a roof. They were pushed off," Dews said. "Don't let people be like, 'Oh, you work for a newspaper. I feel bad for you.' No. Be confident."