Jewish Family Services of Northeastern New York (JFS) will honor 31 community members at its fourth annual Mensches & Mimosas Celebration on Thursday, June 1, at 7 p.m. The virtual event recognizes community volunteers and professionals —mensches — and their selfless work for JFS and its partner agencies. According to organizers, the program will also highlight the critical responsibilities and work JFS is responsible for in the community. Kicking off the virtual celebration, Marvin A. Freedman will be presented with the Anschel Weiss Community Builders Award for his lifetime of serving humanity with humility, according to Jane Ginsburg, JFS president and CEO.
"A native Albanian, Freedman is the epitome of a community builder, supporter and champion. JFS is proud to honor Marvin for his lifetime of service and dedication," Ginsburg said.
Freedman has enjoyed a long and professional career in the insurance industry. He received his undergraduate degree from Siena College in 1952, and after he attended Albany Law School for a year, his father died and he took over his father's insurance business. In 1960, with three partners, Freedman created Anchor Agency, building the business into a regional insurance brokerage. Eventually, Freedman's son David joined the firm and became a partner serving until his death at age 32. Over time, the partners retired, with Freedman retaining ownership. In 2016, Anchor Agency was sold to Pioneer Bank (now Pioneer). After the sale, he remained as a consultant for four years until his retirement.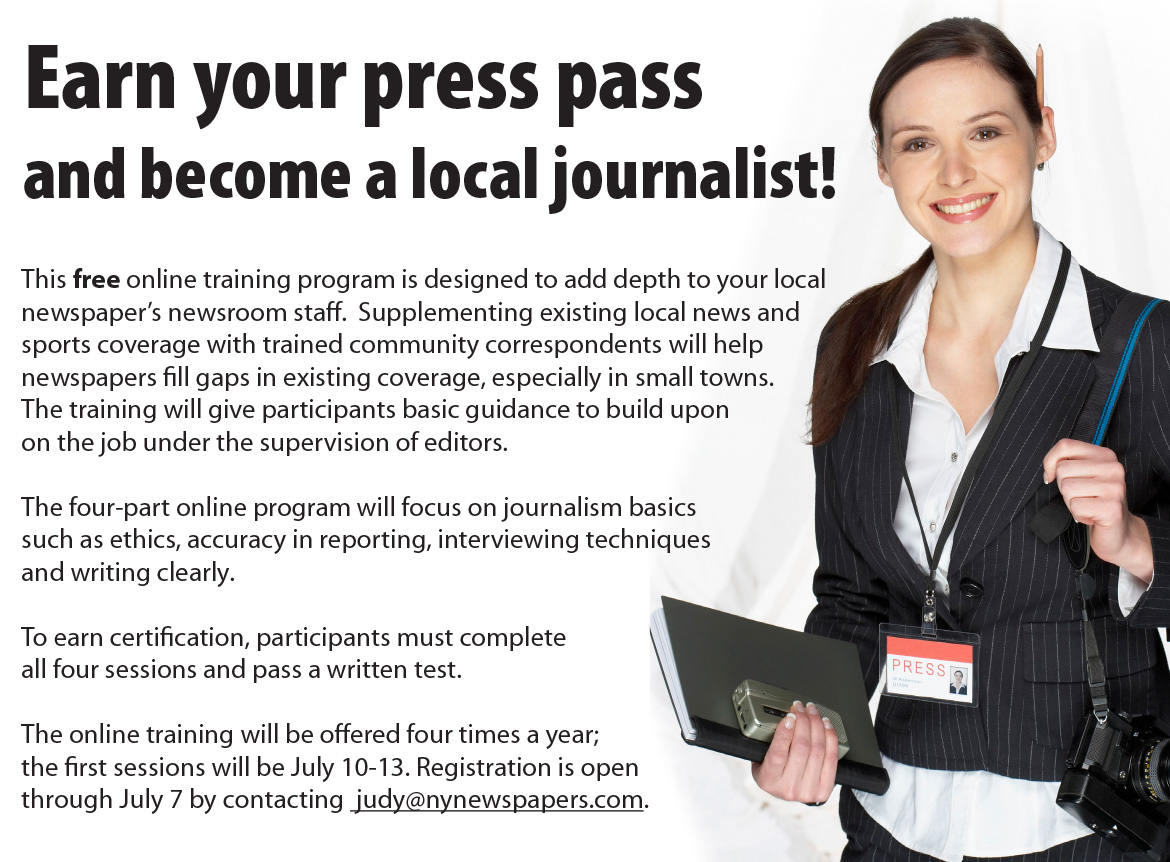 Freedman has been active in both the Albany Jewish, national and greater local communities. He is a former president of the Jewish Federation of Northeastern NY; became the first person from the Capital District to serve on the National Council of Jewish Federations and Welfare Funds as well as the first to serve on the National Young Leadership Cabinet of the United Jewish Appeal. He was chairman of the Board of the Daughters of Sarah Community for seniors and served on the board of St. Peter's Hospital where he was also board chairman for three years. Freedman was the founding board member of Capital Bank & Trust Company; president of the board of Congregation Beth Emeth. He served on the national board of the Union for Reform Judaism and he was the founding member and chairman of the Community Foundation for the Capital Region.
Robyn Polansky Morrison, chairwoman of the 2023 Mensches & Mimosas celebration, noted, "I am inspired by Marvin and honored to bestow this very deserving award to him and highlight the 30 Mensches who, like Marvin, are dedicated to ensuring the continuity of our community, as well as helping to raise money needed to operate JFS' critical community programs."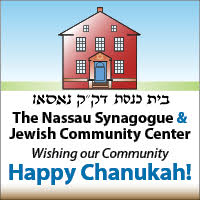 Freedman has been married to Sherry for 43 years. He is the father of Lisa and the late David, Carol, Lynne and Marcy and the grandfather to Alejandro, Daniela, Anna, David, Mya, Jeffrey, and Leo.
Past recipients of the Anschel Weiss Community Builders award include the late Alan Iselin, Herman Ungerman, David Alan Miller, Jean Becker, Amy Klein, Fred Erlich, Mara Ginsberg, Chanie Simon, Rabbi Beverly Magidson, The Golub family, Jerry and Ilene Sykes, Michael Castellana, Steve Lobel, the late Morris and the late Esther  Massry, Dr. Mark Sullivan and Representative Michael McNulty.
Mensch Honorees
JFS will note the efforts of these individuals and has compiled a list including the gist of the comments of the organizations that has selected them.
From Maimonides Hebrew Day School is Moshe Kudan, who assists with PR, marketing and fund-raising for the school. He is a dear Maimonides alumni and friend to so many in the community.
The Colonie Chabad Chai Jewish Center recognizes Marilyn Tanner as a true inspiration for all, going out of her way to help others in the community and at its organization and always with a smile.
Layne Zagorski is the honorable mensch from Clifton Park Chabad, recognized for being the ambassador of light —sharing positivity and doing acts of kindness at every opportunity.
The Hebrew Academy of the Capital District sings the praises of Carolyn Robbins Levine for her energy, wisdom, and kindness that is evident in everything she does. She can inspire others to take action, always looks optimistically to the future, and is a role model of derech eretz.
The students and staff of the Hillel at University at Albany appreciate the wisdom, growth, and humor that Benjamin Michaels brings to their organization and recognizes his devotion to building a vibrant Jewish community on campus.
Congregation Berith Sholom is proud to recognize Amy Lovett, who brings her menschlickeit to the operations and very soul of the congregation. Amy's uncanny savvy, insight, diligence, and compassion drives her leadership roles as the secretary of the board of trustees and synagogue communications chairwoman.
JFS treasures Margo Singer and the pride she takes in volunteering to deliver kosher meals, as well as how she cares for fellow volunteers and meal recipients who adore seeing her and catching up each week.

Arnon Adler has been a prime faculty member with Mifgash Jewish Community High School Program since its inception, encouraging the students to share their thoughts, be respectful while debating ideas, and learn critical thinking as they delve deep into discussion on sensitive, important and difficult subjects.
From the B'yachad Collaborative Religious School, Fred Rheingold is revered as a Jewish educator for over a decade, whose lessons are always creative, informative and relevant and who works to support students with special learning needs.
Amarit Rosin and Seth Rosenblum have been long steadfast supporters and leaders of Congregation Beth Abraham-Jacob dedicating much of their time and energy to its congregation. Both have also given much to the entire community.
The Congregation Ohav Shalom family has a stalwart leader and supporter in Debbie Sturm Rausch whose thoughtfulness and good common sense make a huge difference in how members of the congregation work together to achieve common goals.
Rabbis Linda Motzkin and Jonathan Rubenstein are revered community figureheads at Temple Sinai and in the Saratoga Springs community for over 36 years, leading countless community programs and working at or volunteering at Skidmore College, Four Winds and Saratoga Hospital.
Congregation Beth Emeth honors Cynthia Frommer Freedman and Carol Gingold Rosenthal, both lifelong congregants who combine their love of Beth Emeth to preserve its past as archivists. Together, they share congregation traditions in a beautiful lobby display case— Cynthia holding the tape and directing with Carol arranging.
Temple Israel feels fortunate to have Sharon Mosden as part of its community, calling her a "volunteer extraordinaire," as she enthusiastically goes above and beyond helping with mitzvah projects, kiddushes, youth programming and more.
Congregation Agudat Achim is grateful to Hillary Fink for working tirelessly to connect with congregants, to run various committees and to support the functioning of the synagogue. Her love of honoring other members of the congregation makes it fitting that she receives this honor.
Through their involvement in services, social and cultural events, serving on the board, hosting Rosh Hashanah luncheons and much more, Martie and Phil Teumim stand out as unsung heroes, volunteers and leaders at B'nai Sholom Reform Congregation.
The mensch from Congregation Gates of Heaven is Gay Griffith, a constant presence at the synagogue for over 20 years, who is a volunteer, teacher, greeter and leader, as well as a strong advocate for Israel and building a better community locally.
For decades, Ann Zonderman has been a continuously active member of the Jewish Federation of Northeastern NY and the Jewish community and is noted for her passionate desire to make our community better.
Chevra Kadisha of the Capital District describes its Senior Mataher Yehoshua Maddali as the quintessential "Gomlei Chasidim," a loving and caring person who has the capacity to go above and beyond to help another person.
President of B'nos Israel Mikvah Sarah Maddali is appreciated for being a caregiver to many in the Albany community, a teacher at Maimonides Hebrew Day School, a mentor to youth and a member of the community Bikkur Cholim.
Vadd Hakashruth of the Capital District value BJ & Peter Rosenfeld for their commitment to community and JFS. BJ is an officer and invested member of the Vaad for 25 years, representing Congregation Beth Shalom, and Peter has been a great community partner, visionary and leader.
The embodiment of the values of Daughters of Sarah Community for Seniors (DOS) is found in Barbara Wachs, president of their auxiliary, who was moved to volunteer after witnessing the expertise and compassionate care her aunt received at DOS.
Sandy Rubin, a "warm and delightful person" is Congregation Beth Shalom's Sisterhood & Men's Club co-president and assumes this roll and any synagogue responsibility cheerfully and willingly.
The Shalom Food Pantry relies on the reassuring presence of volunteers like Caryn Halle who goes above and beyond connecting with the recipients to whom she delivers groceries and essentials.
The Albany Jewish Community Center sees Jeffrey A. Cohen as an indispensable leader, serving on the board for eight years and lending expertise particularly in the finance and audit committees.
Finally, the Schenectady Jewish Community Center is grateful for the thoughtful analysis and sound counsel that Richard Toll brings to the building and grounds and finance and endowment committees, along with being the board treasurer.
Organizers at JFS report that holding this event virtually helps ensure that the funds raised go to the many critical and free services provided to the community as it focuses on the growing community needs.
Information may be obtained at jfsneny.org, or by calling 518-516-1102, or by e-mail at [email protected].