The 2023 B'nai B'rith Capital Area Holocaust Essay Contest is underway, according to Dr. Robert Michaels, chairperson.  This free and non-commercial annual contest, decades, invites involvement from middle school and high school students in 12 contiguous New York State capital area counties.  Student essayists are invited to write on this year's topic:  In February 2022, Russia invaded Ukraine and caused Europe's largest refugee crisis since World War II.  Many Ukrainians are seeking refuge in democratic nations, as did many Jews fleeing Nazi persecution during the Holocaust.  Reflecting on the refugee crisis of Ukrainians now and of Jews then, do democracies have a duty to provide refuge?  What lessons from the Holocaust can your generation of future leaders learn, and act on, as Ukrainians combat Russian aggression?
Cash prizes will be awarded to winning students, who will read their essays at a public award ceremony set for Wednesday, June 7.  This year's award ceremony again will be "virtual," via Zoom.
The e-mail and postmark deadline for essay entries is Thursday, April 20.

Submitted essays will be coded and then reviewed by a panel of judges who see only the coded essays, not the identity of the student authors, or their teachers or schools.
Dr. Bill Pearlman is coordinator of the judging panel, which also includes Peter Bent, Danielle Haft, Sally Magid, and Randy Simon. Pearlman will assign essays for each judge. Panel members will seek three high school and three middle school winning essayists, later to be identified from their essay code numbers.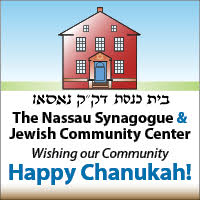 According to Chairperson Michaels, "This annual activity is one way by which we can assure that our future leaders, teachers, parents, and voters will learn the lessons of the Holocaust, and use them toward protecting our country against those who would undermine our hard-won democracy."  
The contest website (www.bbhec.org) provides details, including identifying winners of last year's contest. 
Michaels may be reached at [email protected]. 
The contest is sponsored and funded by the Jewish Federation of Northeastern New York, the Sternlicht Memorial Holocaust Fund, as well as by the Congregation Gates of Heaven Brotherhood, by B'nai B'rith of Albany and of Schenectady, and by individual donors.