Student winners of the 2023 B'nai B'rith Capital Area Holocaust Essay Contest were honored at a June 7 Zoom ceremony. The six winning high school and middle school students read their essays considering: "In February 2022, Russia invaded Ukraine and caused Europe's largest refugee crisis since World War II.  Many Ukrainians are seeking refuge in democratic nations, as did many Jews fleeing Nazi persecution during the Holocaust. Reflecting on the refugee crisis of Ukrainians now and of Jews then, do democracies have a duty to provide for refuges?  What lessons from the Holocaust can your generation of future leaders learn, and act on, as Ukrainians combat Russian aggression?"
Winners were awarded with cash prizes. Each student also was awarded a certificate of achievement from B'nai B'rith, and New York State Assembly Member Phil Steck of District 110.
High School first prize of $250 was presented to Raghav Raj of Niskayuna High School. Sponsoring teacher was Michael Dickerson.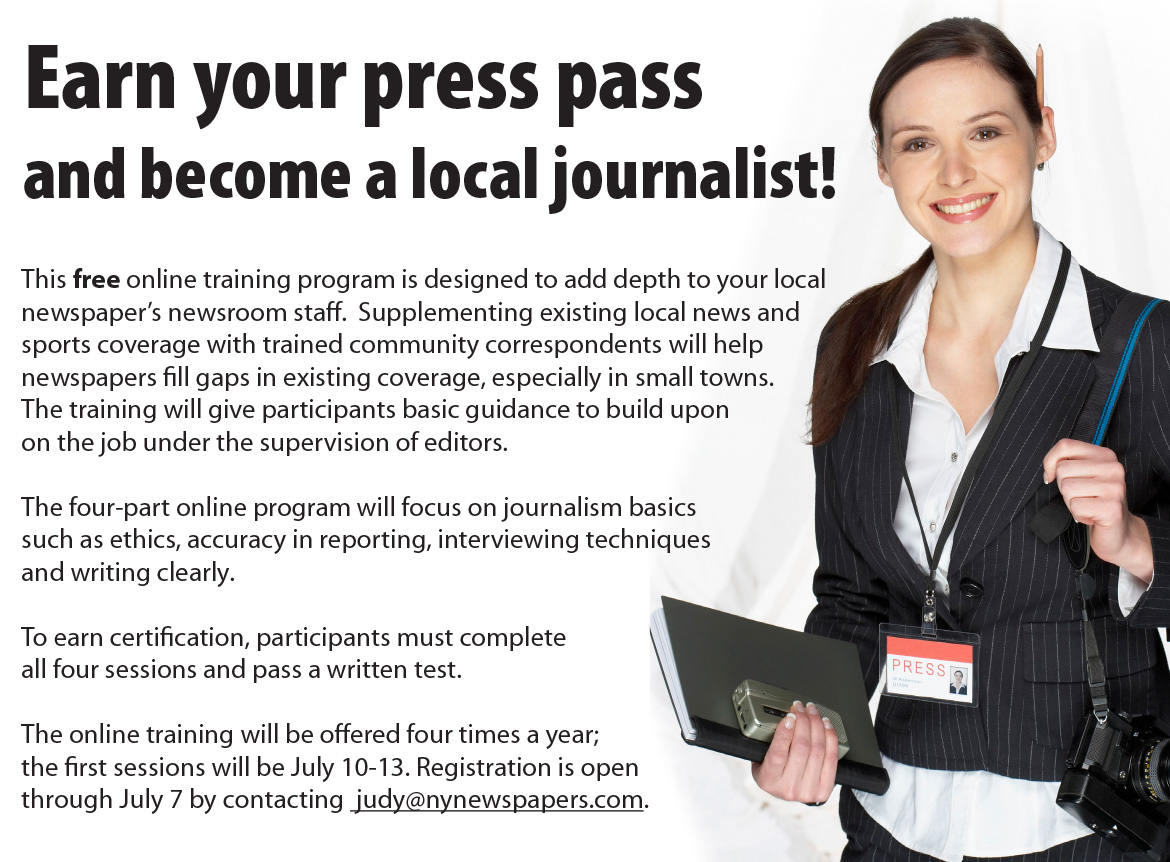 Anya Miller of Albany High School was awarded the second prize of $175. Sponsoring teacher was   Ashlyn Ledbetter.
The $125 third prize for the high school essayist was given to Alshani Misra of Niskayuna High School. Sponsoring teacher was Michael Dickerson.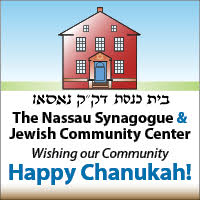 Middle School first prize of $200 was presented to Eva Valentina Meshkov of Iroquois Middle School. Sponsoring teacher was Michael Jesep.
Isabella Vulakh of Iroquois Middle School received the second prize of $150. Sponsoring teacher was Jennifer Tambasco.
The $100 third prize for the middle school writers was given to Addison Elsbree of the Iroquois Middle School. Sponsoring teacher was Michael Jesep.
The award ceremony was conducted  by Holocaust Essay Contest Chairperson Dr. Robert Michaels.  Bill Pearlman coordinated judging of essays. The judging panel included Peter Bent, Danielle Haft, Sally Magid, and Randy Simon.  Among coded essays, the panel chose the winners. Michaels, who has been  chairman of the contest for the past three decades, matched coded essays to coded cover pages, thereby identifying the following winners, schools, and sponsoring teachers.
A recording of the award program  may be viewed on YouTube at https://www.youtube.com/watch?v=hGyP917GTEQ. This free and non-commercial contest (details at www.bbhec.org) has been offered for several decades. Sponsors and supporters have included individuals, the Jewish Federation of Northeastern New York, the Sternlicht Memorial Holocaust Endowment Fund, the Albany Gideon Lodge of B'nai B'rith, Schenectady B'nai B'rith Unit 879, and the Brotherhood of Congregation Gates of Heaven in Schenectady.
The Jewish World publishes the essays of Raghav Raj and Eva Valentina Meshkov:
High School First Place:  Raghav Raj
Niskayuna High School
Sponsoring Teacher: Michael Dickerson
Chills. The feeling one gets when reading the 4.8 million names in The Book of Names located in Yad Vashem, Israel's official memorial to the victims of the Holocaust. The names, commemorated on pages illuminated by gentle beams, actualizes the innumerable number of Holocaust victims. The sheer magnitude of the book is a testament to the inconceivable loss of humanity as a whole. Yad Vashem is not an emotionally easy place to visit; rather, it's the opposite. The memorial also has the Avenue of the Righteous Among the Nations with over 2,000 trees to credit the non-Jews who risked their lives to aid Jews fleeing Nazis. But what about democracies? What about those that have the ability to offer a lending hand? Don't they have a moral responsibility to help refugees?
People arc the lifeblood of democracy. Democracies, as nations that uphold human rights and democratic values, have a particular responsibility to provide sanctuary to those whose lives are at risk. This principle is rooted in international human rights law and reflects a moral obligation to protect human life and dignity. Refusing to defend the vulnerable, failing to welcome people would make these countries democratic in name only, not in essence. That lost essence means that the many countries, including the United States, Canada, and Britain, that refused to accept Jewish refugees were hiding under the veil of "representative democracy." Their indifference led to disastrous consequences for millions of Jews who were left to face the horrors of the Nazi regime alone. The citadel of democracy is supported by the pillars of the rights of people; when you deny people their rights, knowing they have nowhere else to turn, you are no longer a democracy. Actions speak louder than words. No matter how much sympathy countries have expressed, they can't bring back the lives lost. The Holocaust serves as a stark reminder of the consequences of failing to provide refuge to those fleeing persecution. But democracies like the United States need to atone for their past failures.
There are many people out there that will never forgive the United States for denying Jews refuge whether those people were affected personally or that's what their heart felt. However, the U.S. never really had the chance to balance the scales… until now. After 80 years since the Holocaust began, democracies like the U.S. can make up for the apathy they showed by providing support to Ukrainians fleeing Russian oppression. With the lessons learned from the Holocaust and previous refugee crises, the U.S. and others can help push back the moral guilt from the Holocaust and correct previous errors in judgment that led to the death of many people. It's now their duty, as democratic nations, to supply assistance as a place for refugees, to bring in the people who are at the highest risk of losing their lives. In addition to making amends for their past mistakes, leaders and future leaders can learn from the Holocaust and take action to prevent similar tragedies from occurring in the future. Education and awareness arc essential tools in this effort. This will build empathy and understanding, inspiring the next generation to take action to protect the most vulnerable members of society.
One of the most important lessons from the Holocaust that our generation of future leaders can learn and act on as Ukrainians combat Russian aggression is the importance of standing up against tyranny and authoritarianism. The persecution of Jews was the result of the unchecked power of a single individual and a regime that allowed for the systematic persecution of millions of people. Future leaders must recognize the signs of authoritarianism and work to prevent its rise wherever it may occur. Another key point from the Holocaust that we can learn and act on is the protection of human rights and democratic values. The Holocaust was a gross violation of civil liberties, so we must prioritize the protection of human rights and democratic values, such as freedom of speech, freedom of the press, and the right to peacefully protest, that are essential to a functioning democracy. Furthermore, the Holocaust serves as a reminder of the significance of international cooperation and diplomacy. During World War II, many countries failed to come and collectively take action to address the growing threat of Nazi Germany. Diplomacy and cooperation are key to resolving conflicts peacefully and preventing future atrocities. The lessons from the Holocaust can provide valuable guidance for our generation of future leaders as we work to address the current crisis in Ukraine. By standing up against authoritarianism, protecting human rights and democratic values, prioritizing international cooperation and diplomacy, and providing refuge to those fleeing persecution, we can help ensure that the tragedies of the past arc not repeated in the future.
In conclusion, the refugee crisis in Ukraine and the past atrocities of the Holocaust highlight the moral obligation democracies have to help refugees. By taking specific actions and initiatives, current and future leaders of the world can help ensure that the lessons of the Holocaust are not forgotten and that vulnerable populations are protected from harm. There's no excuse when so many lives have been lost, and so many more are at risk; we must do better for Ukraine and humanity.
Middle School First Place: Eva Valentina Meshkov
Iroquois Middle School
Sponsoring Teacher: Michael Jesep
Anyone who has the power to help those in need should do what they can, including nations and their governments. Governments that have the necessary resources have a duty to help. Yet unfortunately this is not always the case. During World War II, despite the persecution that the Jewish population of Europe experienced, the U.S. had closed its borders to them and turned away thousands of Jewish refugees. Many government officials claimed that the Jews were spies and would threaten national security. They refused to allow desperate families to seek shelter in their lands. At the time most Americans opposed letting in more immigrants despite the horrors of World War II. Many showed sympathy, but still didn't want more refugees in America. Refugees don't voluntarily leave their homes; they leave so that they can save their families and themselves. Why should democratic governments make such an incredibly traumatic and horrific experience even more difficult for these innocent people who just need safety?
What is happening right now in Ukraine is horrendous and disgusting, yet it is hard for people to truly understand the reality. To hear of wars while in a country so geographically isolated as America, is easier to handle, for tragedies just become articles in the newspaper or something on TV. At one point something new happens, and people forget there is a war. Eventually people lose interest, so news outlets and papers stop writing about it and the war becomes ignored and written off as a foreign problem. The same thing can be seen when learning of the Holocaust, it seems like it was so far away, so long ago and primitive even though it has been less than one hundred years since the monstrosities carried out by the Nazis happened. We believe that such problems are decades behind us, that there is nothing left to learn, yet history seems to repeat itself. When you feel this disconnect it is difficult to want to help, of course many people show their sympathy but still war feels impersonal. People fear immigrants and they do not want to be taking sides. They also feel useless for how can someone help if they are just one person among billions? When they are on the other side of the globe and are unaffected? Is there even anything that you can do? War and refugees become statistics that live at the back of their mind until they become relevant again.
In these cases the government must step up and see the importance of opening the borders. People fear and worry, some have power that they do not utilize, so when the people fail, the government must step up, it has a duty to help those who need it. When the government takes action, the support of the people will follow. When the war comes to them, when they can speak to refugees the reality of war will hit and countries will finally be willing to truly help those victims.