ALBANY – A delegation from the Capital Region joined 1,400 supporters of the land and people of Israel, in Boston for the recent Jewish National Fund-USA's National Conference weekend. The organization's annual symposium brings together high school, college and rabbinical students, philanthropists, Zionist thought leaders, and Israelis from the Negev and Galilee who are impacted by the partnership with the Jewish National Fund-USA (JNF-USA).
Capital Region attendees included: Lauren Iselin, JNF-USA Capital Region Board president, Women for Israel Leadership Group chairwoman; Harold Iselin; Mara Ginsberg, JNF-USA Capital Region Board, Major Gifts Chairwoman and National Women for Israel Board Member; Jeffrey Pohl; Risa Winograd, JNF-USA Capital Region Women for Israel Leadership group member; James Elliott; Kenneth Segel, JNF-USA national assistant treasurer; Jody Ference, JNF-USA Capital Region Board & Women for Israel Leadership group member; James Corwin, JNF-USA Capital Region Board member and Health Professionals for Israel chairman; and Susan Corwin.
"I felt proud to be a Zionist amongst other Zionists," said JNF-USA Capital Region Board President and Women for Israel Chairwoman Iselin. "I feel like I am part of something bigger and that everyone is focused on the same vision. I was inspired by many people. I also felt honored to be a part of JNF-USA, which does so much for the land and people of Israel."

"One of the key takeaways from the conference is while anti-Semitism is sadly all around us, we, as proud Jewish Zionist members of our respective communities, can and should stand tall and proud as we continue to support a strong Israel," said Mara Ginsberg, the immediate past president of JNF-USA's Capital Region Board and member of the organization's National Women for Israel Executive Committee, co-chairwoman of the National Major Gifts Committee, and member of the Go North West Task Force. 
Segel and Ginsberg were speakers at the conference.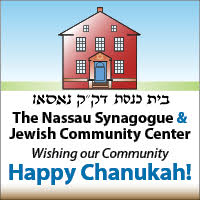 Other speakers included Israel's Ambassador, Michael Herzog, Ronald S. Lauder, Olga Meshoe Washington, Dr. Rachel Fish, Hen Mazzig, and Ben M. Freeman. 
Attendees also celebrated the 50th anniversary of JNF-USA Alexander Muss High School in Israel (Muss). Participants also had opportunities to learn about one of the organization's largest initiatives ever announced — the creation of a 20-acre World Zionist Village to be built in Be'er Sheva, Israel, which is hoped will bring together Jews and Zionists of all ages and backgrounds from around the world. 
Additionally, through various plenaries and interactive sessions including a "Shark Tank-style," event, attendees learned how JNF-USA is the largest provider of Zionist educational activities in the U.S. and how it is improving the quality of life throughout Israel by providing new beginnings for Ukrainian refugees and families making aliyah (immigration to Israel); creating new employment and housing opportunities; delivering ag-tech solutions to farmers in developing countries; empowering people with disabilities to thrive in Israeli society; solving global food and water crises. 
Registration is open for the JNF-USA's 2023 International Conference for Israel slated for Nov. 30-Dec. 3 in Denver. Emily Pfeffer, senior campaign executive, New England and the Capital District can provide details about next year's conference and/or additional local programming and opportunities at 617-423-0999, ext. 812 or [email protected].