BY MARILYN SHAPIRO
This has been, to say the least, a "different summer" in Colorado.
After eight days in California with my son Adam's family, my husband Larry and I flew into Denver and then headed for my daughter Julie's home in the mountains. While unpacking, I realized my Kindle was lost in transit. I wish that I had been able to brush the loss off as a human error, but I spent too much time trying to track it down (no luck at Southwest Airlines, either airport, or at Enterprise), deciding on whether to order a replacement (thank goodness for a well-timed Amazon Prime Days sale) and beating myself up for losing it in the first place. Bummer!

Although Summit County normally experiences the monsoon season in late July, this year it started soon after we arrived. Two days have been complete washouts, but "weather" comes in most days in early afternoon. As a result, most evening outdoor concerts, a favorite summer activity we have done in the past with family and friends, have been cancelled. Bummer!
COVID Rears Its Head
Meanwhile, as has happened throughout the country, a very contagious COVID variant has hit Summit County hard—and close to home too. On July 1, the day we moved into our rental, we stocked up on groceries at City Market, along with many other mask less vacationers. We brought home chicken, produce, ingredients for challah baking, and COVID. By July 3, Larry was feeling under the weather; by July 5, he tested positive. Bummer!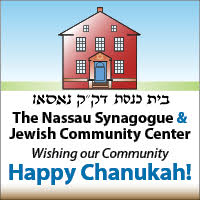 My May encounter with the nasty virus may somehow protected me from this variant, but Larry was not spared. He was down for the count for five days and, as he was still testing positive, isolated for five more. He missed out on our granddaughter's birthday party, several trips to Main Street to get her mango bubble tea, and many games of Sorry! (FYI: FaceTime is a blessing when we are in Florida; but it is a poor substitute when our rental is literally a stone's throw from their house.) Bummer!
We also both passed on the planned weekend getaway with my daughter's husband Sam's family in Granby, Colo. Sam's parents, Marilyn and Bill, who are also our friends, cancelled their second attempt to see us when Larry was hit by a mean head cold. Bummer.
Quality Time?
Although I hiked almost every day during Larry's illness by just walking out of our rental, we were able to take our first hike together two and half weeks into our stay. Outside of my taking another one of my famous pratfalls on one, Larry being attacked by mosquitos despite the bug spray on the second, our almost getting caught in a thunderstorm on the third; and encountering a snake on the fourth, we had finally have been able to spend quality time together on the trail.
By this time, Larry was well past COVID and colds. On July 21, Marilyn and Bill drove from Fort Collins with plans for the seven of us to attend the National Repertory Orchestra's annual pop concert in nearby Breckinridge. An hour before we were supposed to leave, my granddaughter came home from the fourth day of science camp with a live jellyfish and a lively case of COVID. The four grandparents went to the concert while Julie and Sam stayed home. Wisely, Marilyn and Bill drove the two hours back home immediately following the concert to avoid further exposure. My granddaughter's parents, however, were not so lucky. Five —if you include the dog and "Jelly"—are now in quarantine. Sigh! We are back to FaceTime visits. Bummer!
Meanwhile, "a funny thing happened" on our way to the Lake Dillon Theater. Soon after the NRO family no-go, we got an e-mail stating both musicals for which we had purchased tickets were cancelled due to a COVID outbreak among the cast and staff. Yes, it looks as if any live indoor performances were just an "impossible dream." Bummer!
And Yet…
Yet, despite lost electronics; despite monsoons, despite curtailed concerts and cancelled curtain calls; despite the pandemic and pratfalls and pests, this has not been a bummer summer! Larry and I have remained focused on the positive (no pun intended). In California, we held our seven-week-old granddaughter for the first time and took our marching orders from our delightful two-year-old grandson. In Colorado, we have squeezed in several "healthy" moments with our granddaughter.
Several mornings, with the help of FaceTime, Larry and I followed the Tour de France with Adam (who loves cycling) and our grandson (who kept asking for Elmo on the "TV"). For eight nights, Larry and I watched historical wins (Go Sydney McLaughlin! Go Armand Duplantis!) at the World Track and Field Championships out of Eugene, Ore. Thanks to the local library and my new Kindle, I am reading lots of books. I am researching future stories, writing articles, working on my fourth book, and updating my blog. Now healthy, Larry has been playing pickleball with the Summit County Pickleball Club ("We play with an altitude!")
Gratitude
As of today, all my family members are their way to recovery from COVID. We are safe and in one piece. We are not grieving and traumatized like so many families in Buffalo, Ulvalde, Highland Park, and other sites of senseless violence. No matter what the weather, we are basking in the beauty and cooler temperatures of the Colorado Rockies.
Furthermore, as I have done since the beginning of the pandemic, I keep calm and bake challah. On a Sunday afternoon, as a torrential rain storm raged outside our balcony, I cooked up dinner for my quarantined family—chicken, rice, carrots, and two freshly baked braided loaves. I kneaded in prayers for their quick recovery and prayers of gratitude for all the joy and happiness and love we have experienced this very different summer.
Marilyn Shapiro, formerly of Clifton Park, is now a resident of Kissimmee, Fla. A second compilation of her articles printed in
The Jewish World has been published. Tikkun Olam now joins There Goes My Heart. She recently published Fradel's Story, a compilation of stories by her mother that she edited. Shapiro's blog is theregoesmyheart.me.