(JNS)
Nation of Islam leader Louis Farrakhan addressed the recent anti-Semitism allegations leveled against NBA star Kyrie Irving and the anti-Semitic comments of rapper Kanye West in a speech live-streamed on "The Collective 9" YouTube channel on Nov. 10, saying that the Anti-Defamation League should investigate the "horror" that their parents have inflicted on blacks in America and around the world.
Not Acquainted With History
According to the report and video posted by MEMRI, Farrakhan also stated that Jews consider 1,000 black lives to be worth less than one Jew's fingernail. In addition, he claimed that Jews have never apologized to African Americans for the transatlantic slave trade or for the murder, rape, castration and enslavement of blacks.

Farrakhan said, "I'm saying to the ADL: Sir, we know you. And we know that we know you. And you know that we know you. Don't talk to Kyrie by himself: 'he can go and look at the horror of the Holocaust.' Why don't you come and look at the horror of what your parents have done to Black people in America and throughout the world. Why don't you come and study and repent of your evil to us."
Incendiary Words
He continued, "We have never done to you and your people what you and your people have done to us. We don't need to go see the Holocaust. We feel your pain. Because we are really human being. You don't feel ours, because to you, a thousand Blacks ain't worth the fingernail of a Jewish man. I've read these things."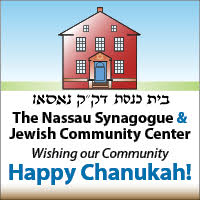 Farrakhan then said: "Tell me something. How many of you would sit down and apologize to us for the transatlantic slave trade? You come now. Bring your wife and your children and tell us you're sorry for killing us, raping us, castrating us, enslaving us, and making us chattel. Will you come and apologize?"