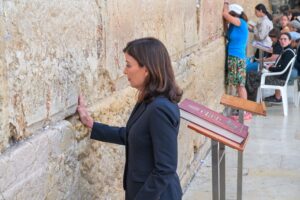 October 19, 2023 – Governor Hochul visited the Western Wall in the Old City of Jerusalem.
Good evening from Jerusalem. I want to take this opportunity to report to New Yorkers on the experience I've had since my arrival. It has been a whirlwind 24 hours of seeing people in their darkest pain, but also hopeful that there can be a peaceful resolution of this longstanding conflict.
What I witnessed was, in many senses, more horrific than I had imagined. First, there's the personal stories of searing pain to see a loved one stripped from your arms and taken hostage or shot in front of you. A young woman in a hospital who was crushed under the weight of five or six family members who perished, and she hid under them while the terrorists were trying to amass more casualties. And she is obviously traumatized and in the hospital and has broken ribs.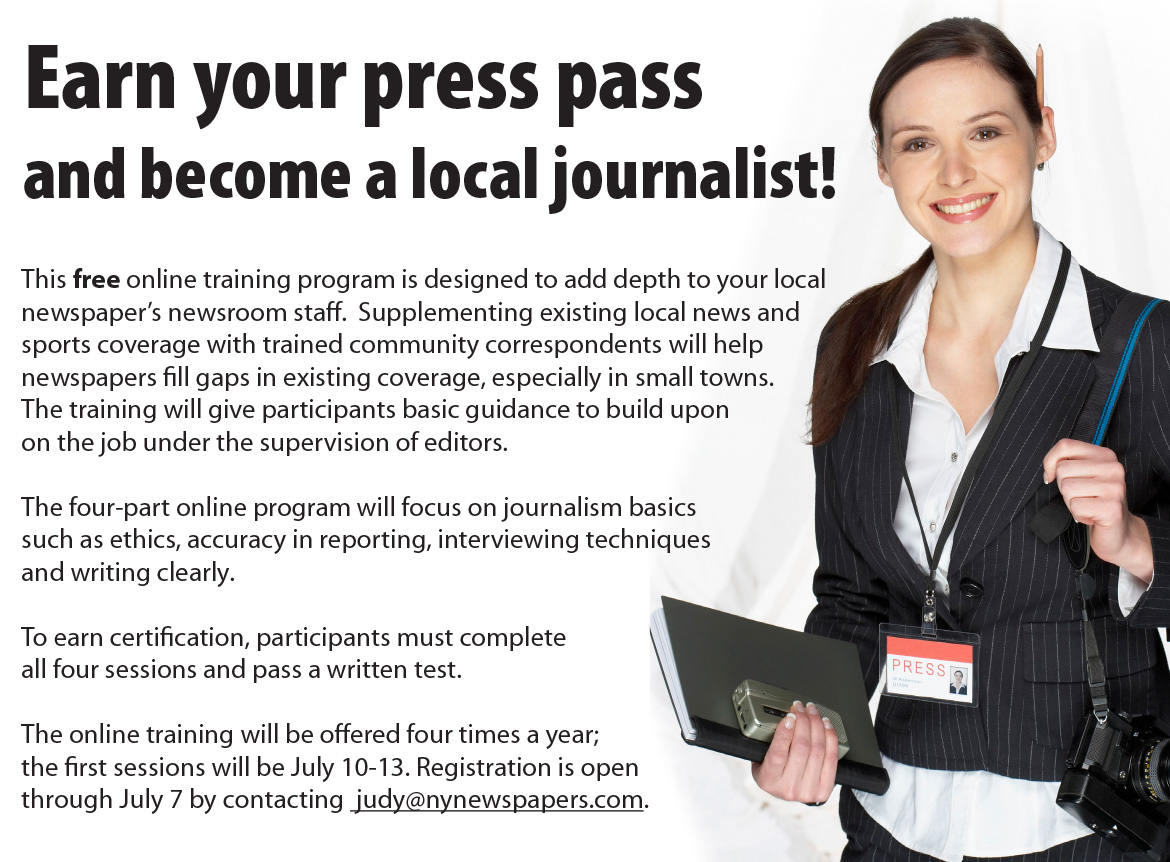 I spoke to a young soldier who, 19 years old, almost lost his leg. He wasn't even on duty, he ran back to try and save his fellow citizens and was able to extract a 95 year old woman who was trapped in her safe house surrounded by people who had been murdered. And she couldn't get out and they got her out a small window, they were able to get her with her wheelchair. And he kept fighting and fighting trying to save people, and almost lost his own life.
I met a young man who also was severely, severely injured, brought to the hospital, and his very pregnant wife was able to join him as she gave birth to the baby. After a week of intensive therapy ICU, the young man survived and was able to hold that newborn infant. So I did see some joyous images.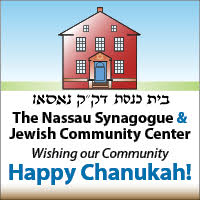 I also saw people with a strong sense of defiance and resiliency – people that would say what happened was an act of terror. We agree with that assessment. It was an act of terror by Hamas. And I also came to not just hear the stories, but to also bear witness to the scene of one of the most horrific attacks on the Kfar Azza kibbutz, which was one of the first places that the terrorists breached. And the slaughter of innocents, the smells, the sites, were difficult to process. There was blood all over the walls, the floors, the mattresses, safe rooms that became a house of horrors.
I saw where a hostage had been held until he was shot in the head. Saw two, the room where two young women, found naked, had been butchered. I spoke to the military. I also had a chance to speak to Israel's leaders, reconfirming New York State's solidarity with Israel, but also our strong desire to see a safe return for the hostages.
I specifically spoke to President Herzog, and showed him a picture of Omer Neutra, whose parents I met at a rally in New York City. I saw his aunt and uncle and cousin here in Israel, and spoke about the other ones who had a connection to New York, about the need to bring them home safely. I spoke to Prime Minister Netanyahu about our support for Israel, but also reinforcing President Biden's desire, request that there be a flow of humanitarian aid to Gaza to make sure that there's no further loss of innocent life there either.
These are my messages: solidarity, deep concern for the people of Israel, particularly in the aftermath, bring home the hostages, as well as get that humanitarian aid flowing. People need it. I'd be happy to take any questions. It's obviously been a life changing experience for me to come into a war zone so quickly after the assault, the attack, the massacre. We were literally one mile from the Gaza border. You could hear rockets, smoke in the air.
I needed to go process this in person because I have so many people back in New York who stand with the Jewish people and their right to live free, to coexist with others, a right that's been conferred upon them for 75 years. We respect that. And there's a strong Jewish community in the State of New York that has deep ties, many concerned about loved ones, their own stories of loss, hostages, the unknown.
So as representing the largest Jewish population outside of Israel, it was important for me to come and experience this and be able to report firsthand of the atrocities, but also our support for Israel at this time.