(JNS)
Most recently bringing to life the unforgettable crime boss Hector Salamanga in 22 episodes of "Better Call Saul" and eight episodes of its predecessor "Breaking Bad," Jewish actor Mark Margolis has died at the age of 83.
Margolis was born into a Jewish family in Philadelphia on Nov. 26, 1939. He trained as an actor under such legendary teachers as Stella Adler and Lee Strasberg before appearing in more than 50 off-Broadway plays.

Perhaps best known in film for his role in 1983's vicious crime drama "Scarface," many of his most memorable collaborations occurred later, when he appeared in the first six films from Oscar-nominated Jewish director Darren Aronofsky. Margolis accepted parts in the Brooklyn filmmaker's Kabbalah-themed indie thriller debut "Pi"; disturbing drug drama "Requiem for a Dream"; experimental sci-fi flick "The Fountain"; gritty character study "The Wrestler"; in the acclaimed "Black Swan"; and as the voice of the fallen angel Magog in biblical epic "Noah."
Another Jewish artist Margolis worked with on multiple occasions was Tony Kushner. In addition to his regular film work and frequent TV guest appearances, Margolis remained active on stage, appearing in the Pulitzer-winning playwright's The Intelligent Homosexual's Guide to Capitalism and Socialism With a Key to the Scriptures, and five years later, in A Bright Room Called Day.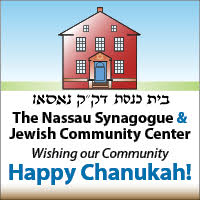 Bryan Cranston, Margolis's co-star on "Breaking Bad,"said he was "a really good actor and a lovely human being" who was "fun and engaging off the set," and who possessed a "mischievous nature and curious mind."
He is survived by his wife, Jacqueline; his son Morgan; a brother Jerome Margolis; and three grandsons.