By RABBI SHMULEY BOTEACH
(JNS)
The media is reporting that my friend Roseanne Barr said on a podcast that no Jews died in the Holocaust. I have not talked with Roseanne. I find it hard to believe that someone who has joined me in fighting anti-Semitism and protecting Israel throughout the world, including on a special trip we took to Israel in 2019, where we spoke before large audiences, would deny the historical fact of six million Jews being murdered in the largest genocide in world history.
The Holocaust is an incontrovertible historical fact. It's absurd to even have to mention it. The podcast host, Theo Von, tweeted that it was sarcasm: "This Roseanne Barr clip was sarcasm folks. A clip taken out of a long sarcastic rant she had during our chat. Can we not recognize sarcasm anymore?"

Seth Mandel, who heard the podcast, tweeted: "She's talking about the dangers of censorship and specifically used this example as what could happen if you let, say, YouTube decide what is true and what isn't."
Sarcasm and explanations aside, my friend Roseanne needs to personally and immediately clarify her statements, lest they be used by anti-Semites, neo-Nazis, BDS Israel-haters and Islamists the world over to deny the Holocaust.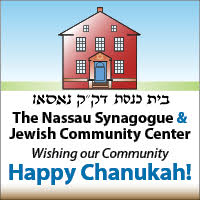 This is a time for earnestness, not sarcasm. I call on my friend Roseanne to speak the truth she knows all too well, and the sooner the better.
Originally published by Jewish Journal.