(JNS)
The corneas of two Israeli brothers killed recently in Samaria have transplanted into the eyes of four Israelis at Beilinson Medical Center in Petach Tikvah
"I'm so excited. I couldn't have imagined. What a strong family. I'm so looking forward to meeting them already. Just to hug them," said one of the recipients, Ziona Salzberg.

Ron Carmeli, another recipient, said, "When this terrible incident happened, I looked at the TV and saw their beautiful, big blue eyes. I never imagined even in my wildest dreams that I would be able to see again thanks to them. I appreciate them so much, and this noble act."
Continue To Do Good
Esti and Shalom Yaniv, the brothers' parents, said, "We were excited this morning to receive the news about Hallel and Yagel's corneal transplants. We wish the donees to see the world with goodness and joy, as our sweet Hallel and Yagel saw it. The kind and beautiful eyes of Hallel and Yagel will continue to illuminate our world through [these] dear emissaries and it fills us with satisfaction that even after their death they were able to do good to others."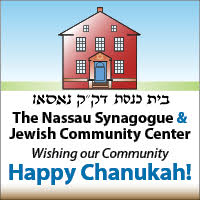 Terrorist Killed
On Feb. 26, a terrorist opened fire on Hallel and Yagal Yaniv as they sat in traffic in the Arab village of Huwara in Samaria. They were evacuated to the hospital, where they were pronounced dead.
The terrorist, identified by Palestinian media as Abdel Fattah Hussein Kharousha, 49, had been released from an Israeli jail only months earlier. He was recently killed by Israeli forces during an operation in Jenin.